Alex Wells, Providing Hope To Birdland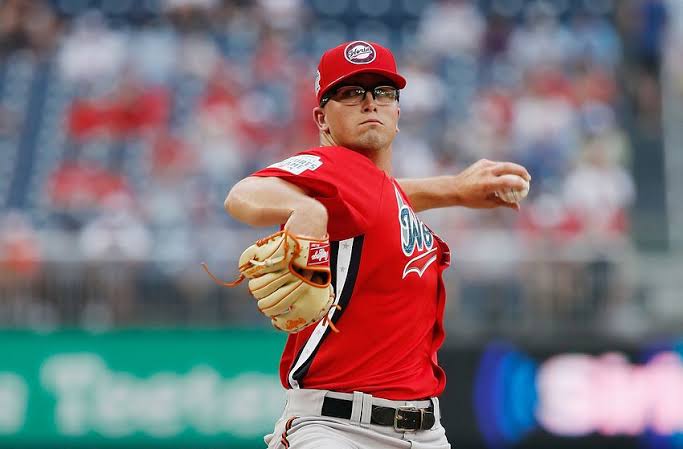 Unless you're from New York, Boston, or Los Angeles, you've probably been a success-starved fan of a major league ballclub undertaking a lengthy rebuild at some stage of your fandom life.
The dominant emotions during this period – frustration and a sense of hopelessness – often leads to a shift in attention from the major leagues to the minor leagues, to see what the future holds and to experience a win that helps fulfil the mind's endorphin-craving needs. For Baltimore Orioles fans sick of watching their team lose far more games than any other of baseball's 30 major league teams these past 18 months, one name grabbing their attention is Alex Wells – a 22-year-old left handed pitcher who I had the pleasure of talking with back in June 2016 shortly after his professional debut.
Hailing from Newcastle, Australia, Wells comes from a baseball-mad family, with his twin brother Lachlan also plying his trade in the Minnesota Twins' minor leagues. Despite making his professional debut a year earlier than his brother, Lachlan's progress through the system was quickly overtaken by Alex who has shot up through the Orioles' farm system far quicker than anyone expected. Currently listed as the organization's No. 14 pitching prospect and No. 25 overall, Wells is having yet another stellar season, owning an 8-1 record with a 1.95 ERA through 15 starts with the Class AA Bowie Baysox. The impressive returns have seen him improve his career record in the minor leagues to 30-19 with a 2.60 ERA, in this his fourth season. His list of honors continues to swell too, as he builds himself quite a remarkable resume.
• 2016 Class A- Mid-Season All-Star
• 2016 MiLB Organization All-Star
• 2017 Class A Mid-Season All-Star
• 2017 MiLB Organization All-Star
• 2017 Orioles MiLB Player of the Year
• 2018 Class A+ Mid-Season All-Star
• 2018 MLB Futures Game Selection
• 2019 Class AA Mid-Season All-Star
It would be hard to find any prospect in the minor leagues, regardless of organization, with as much sustained success over such a long period as Wells has achieved.
The key to this success has been his advanced pitchability – something seen throughout his four professional seasons thus far. An intelligent pitcher with maturity beyond his years and an abundance of control, Wells combines his low-90s fastball with an above-average changeup in the low-80s and a 12-6 curveball in the mid-70s. His sublime control of all three pitches ensures hitters are continually found off-balance. He pitches to contact and hits his spots, rarely issuing free passes, as seen by his strikeout to walk ratio which nudges 1:5 (330 strikeouts and 70 walks) through 425 1/3 innings of work. His ability to avoid the long ball has also helped keep his ERA down markedly, allowing just 38 in his pro career to date – a rate of less than one home run per every 11 innings pitched.
Statistically speaking, there is no doubt Wells is achieving great things. Add to that the praise he continually receives from coaches within the organization, who admire both his mature and positive attitude, and the Orioles appear to have a genuine candidate on their hands who could fill a back-end rotation spot in future. With the big league team set to struggle and offer further extended opportunities to promising young prospects in the foreseeable future, Wells' moment on the big stage will come soon enough. In fact, it may well be much sooner than many expected…