My Favorite 10 Hitters of 2019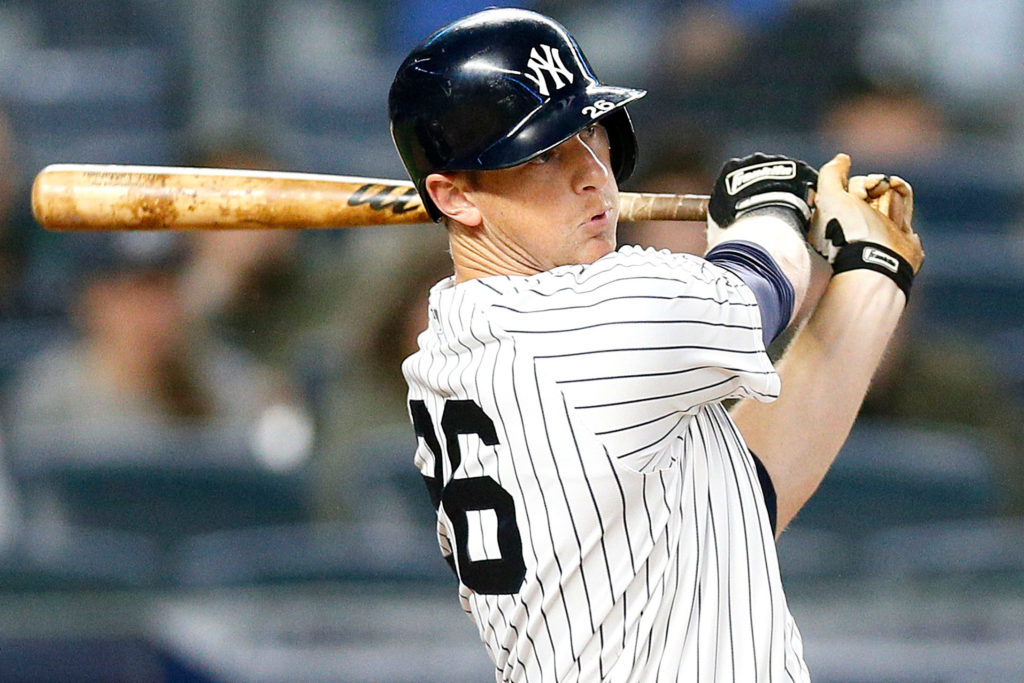 We are just days away from the mid-season All-Star Break and all but one of MLB's 30 teams have crossed over the 81 game mark – I am looking in your direction Detroit!
Without doubt, the season so far has been one which fans of home runs and high scores would have enjoyed, with each of those statistical measures trending on record-breaking pace. In total, we have seen 12,246 runs scored at an average of 9.6 per game – more than 8% up on last season. From a long ball perspective, we have seen 3,479 home runs at an average of 2.7 per game – 19% up on last season. The stats do not lie and support the many theories circulating as to why this is occurring – be it launch angle, deeper analysis, or juiced balls.
With such an incredible offensive surge, it is hard not to salivate at the amazing numbers being put up by an historically long list of hitters. As it currently stands, up to 30 of MLB's finest may surpass the 40 home run mark in 2019 – a truly astounding feat and one which has certainly never occurred before. So how can I choose just 10 of my favorite hitters to watch? Well, it was hard, and it will certainly cause a debate, but here is where I landed and why…
DJ LeMahieu (New York Yankees)
When the Yankees signed DJ LeMahieu to a 2-year, $24 million deal this past offseason, I, along with many others, were unsure whether or not the former Rockies infielder would be able to replicate his Coors Field inflated numbers outside of hitter-friendly Colorado. Boy, were we wrong! While the Yankees lineup has been savaged with injuries, LeMahieu has proven to be the offseason's most valuable signing, hitting .341 with a .914 OPS through 317 at bats. His 61 RBI highlight just how clutch he is with runners in scoring position, hitting an astounding .473 (35-for-74). If there is one man proving crucial more than others to the Yankees running away with the AL East, it's LeMahieu – a guy who just hits, hits, and hits.
Cody Bellinger (Los Angeles Dodgers)
In a loaded Dodgers team that is once again running away with things in the NL West, one could be excused for thinking it is hard to stand out from the crowd of talented players. Not Cody Bellinger though – his production this season has been eye-popping at the very least and it is incredibly hard to believe he is still just 23 years old. In just under 300 at bats, Bellinger is still hitting .344 and he has already amassed 48 extra-base hits, 27 of which home runs. His 1.133 OPS is second in all of baseball to only Christian Yelich (see below) and pleasingly, he is proving to be just as productive hitting against either righties (.345/.435/.690) or lefties (.344/.453/.698), with slash lines all but mirroring each other.
Christian Yelich (Milwaukee Brewers)
Having Christian Yelich ranked number three on my list of favorite hitters to watch this season is probably a little harsh on the Brewers' superstar, however he has become such a highly rated player these last few seasons that his success is almost expected now. Nevertheless, Yelich is compiling yet another season for the ages, in fact, it has been his best yet. With 31 home runs, 50 extra-base hits, 67 RBI, 18 stolen bases, and a 1.137 OPS, Yelich truly can do it all and he has placed himself in a tight race for back-to-back NL MVP honors. His Brewers probably have not been quite as consistent as many had expected, however they still lead a very tight NL Central division and look to be playoff bound. Their ultimate level of success hinges largely upon Yelich's ability to stay hot – something no sane person would ever bet against.
Josh Bell (Pittsburgh Pirates)
Since debuting in 2016, Josh Bell has always shown incredible amounts of promising however consistency has deserted him somewhat – not in 2019 though. Bell's breakout season has helped the Pirates remain competitive in NL Central division, with his team just four games out of first place halfway through. Bell's production has been huge, knocking in an MLB-leading 78 RBI – 10 more than Cody Bellinger in second place. Bell's consistent approach at the plate has seen him tally 28 multi-hit games, including 14 in the month of May alone. With 25 home runs, 57 extra-base hits, and a 1.030 OPS, Bell has quickly put himself into MVP contention (although he will need Bellinger and Yelich to cool off) and the Pirates in contention for an unexpected playoff berth.
Pete Alonso (New York Mets)
Remember when Aaron Judge hit 52 home runs in his 2017 rookie season and many people claimed that is a rookie home run record that would never be broken? I do, and at the time I was inclined to agree. Then along came Pete Alonso just two years later to make us all look foolish. The 24-year-old first baseman has slugged his way into uncharted territory, with 28 home runs through his first 85 big league games, setting him on pace for 53 by season's end. Not only does he have power, he is consistent too, hitting .275 with a .992 OPS. He truly has been a breath of fresh air for an otherwise struggling Mets team, which languishes in fourth place in the NL East, at 39-47.
Freddie Freeman (Atlanta Braves)
Loved deeply in Atlanta and feared by most rival National League teams, Freddie Freeman's name – somewhat understandably – does not come up in discussion among American League baseball fans all that often, despite his continue success in one of baseball's most entertaining divisions. This season however, which incredibly is already his tenth in the major leagues, his numbers cannot be ignored. With 22 home runs, 23 doubles, 65 RBI, and a .979 OPS through 85 games, Freeman has set himself up nicely to establish new career highs in many statistical categories, including hits (current pace 197), home runs (41), total bases (373), RBI (123) and runs scored (119). His success has continued to play a crucial role in a Braves side full of offensive talent. Is this finally the year the Braves make a deep postseason run?
Ketel Marte (Arizona Diamondbacks)
If you ask people in the known around Diamondbacks baseball, Ketel Marte was always capable of compiling a season like this, it was more a matter of when, not if. Thankfully for baseball fans in the desert, we are now seeing it. The 25-year-old has starred in what has been a rather inconsistent team. With a .308/.355/.565 slash line and 43 extra-base hits (20 home runs), Marte has finally pushed himself into the upper echelon of MLB hitters. One of the most exciting things about Marte, which I watch with excitement, is his ability to get hot and stay hot, as shown by his 34 multi-hit games, which included a stretch of eight consecutive last month (he recorded 21 hits in those eight games).
Hanser Alberto (Baltimore Orioles)
I am well aware many of you reading this may not have heard this name before and will be sitting there wondering who the hell I am talking about. Hanser Alberto is, after all, one of the least experienced players on a very inexperienced and poorly performing team. Nevertheless though, Alberto has won many hearts in Baltimore with his consistent approach proving to be one of the true finds of the season. While Trey Mancini is somewhat unlucky not to make this list, it would be wrong to choose two guys on a team owning a 24-61 record, so the lesser-known Alberto gets my nod. Hitting .314 (81-for-258) through 70 games, Alberto is the king of infield singles, a fact which has helped him recorded 21 multi-hit games. Anyone who can record two or more hits in 30% of the big league games they play is doing something right and is deserving of a little more attention.
Franmil Reyes (San Diego Padres)
Behind the Orioles, the Padres are one of my favorite teams to watch, and given the struggles in Baltimore, there is far less stress involved too. The team is loaded with talent, including Manny Machado, Eric Hosmer, and Fernando Tatis Jr. to name a few. While these three, and the abundance of talent within the farm system set to come, often steal all the headlines in San Diego, another young player who is quietly going about his business continues to deliver – Franmil Reyes. With minimal fanfare from the national media, Reyes has slugged 25 home runs on his way to compiling a very healthy .868 OPS. What I have loved most is his consistent production, with eight home runs in each of April, May, and June, and either 13 or 14 RBI in each month too. At this rate, the 23-year-old is set to finish a breakout season with 48 home runs and 82 RBI – something which will surely get him noticed!
Adalberto Mondesi (Kansas City Royals)
As a baseball purist who enjoys the thrill of watching a stolen base just as much as watching a home run, I just had to save the final spot on this list for major league baseball's leading base stealer, Adalberto Mondesi. Through the first half of the season, Mondesi has swiped more bags (27) than many teams have in total, including the Chicago Cubs (24), Miami Marlins (24), San Francisco Giants (24), Toronto Blue Jays (24), and Minnesota Twins (20). Not only is Mondesi dangerous on the base paths, he is also a very consistent hitter, hitting just under .270 with 16 doubles, eight triples, and seven home runs in 72 games. He has also knocked in 47 RBI, largely due his clutch performances with runners in scoring positing, where he hits .324. Impressive stuff!
And of course, no list would be complete without some honorable mentions – notably Anthony Rendon (Washington Nationals), Mike Trout (Los Angeles Angels), Charlie Blackmon (Colorado Rockies), and Nolan Arenado (Colorado Rockies). While this quartet may, statistically speaking, be having better seasons than many of the 10 I have highlighted on my list, we have somewhat come to expect this from such amazing players and therefore I have decided to share the love around a little more.