An Icon's Life, For Just $1,118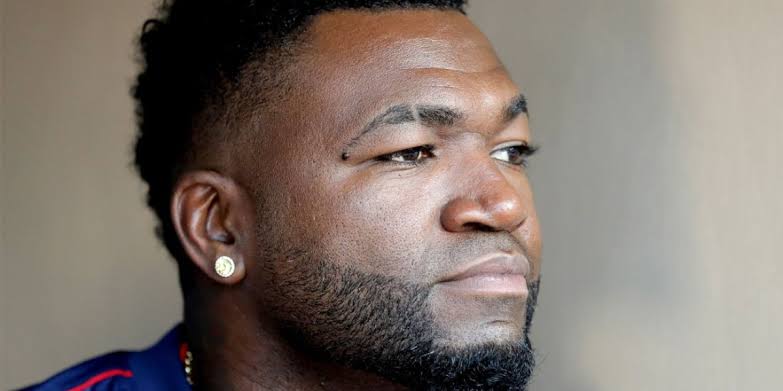 The shooting last weekend of David Ortiz sent shockwaves through the entire baseball community.
The three time World Series winner, 10 time All-Star, and hitter of 541 big league home runs was targeted – execution style – while enjoying a night out with friends at the trendy Dial Bar Lounge in East Santo Domingo.
The security surveillance footage, which appeared online just hours after the shooting occurred, was daunting. The casualness of the shooter, who waltzed right on up behind the formidable slugger and shot him once through the back (exiting the abdomen), was horrifying. And while the motives remain unknown and widely speculated, the bounty placed upon Ortiz's head was revealed today, and that's probably the most terrifying thing of all.
It is impossible to fathom the mindsets of people living in the often crazy and chaotic city of Santo Domingo. Like many parts of the Dominican Republic, it is not safe, and the value placed on one's life cannot be compared to that in the developed western world. A quick scan online reveals the extent of the economic and safety situation within the region, despite increasing prosperity, steady economic growth, and a reduction in crime in recent times.
Ranked 94th globally in Human Development Index (0.736)
Ranked 19th globally in Homicide Rate (14.9 per 100,000)
Ranked 58th globally in people living below the poverty line (30.5%)
Ranked 35th globally in Unemployment Rate (14.4%)
While the situation is improving, the statistics still paint a grim picture for many and this often results in young men turning to crime to support their modest lifestyles. To compound the issue, some of this crime is linked to the drug cartels of South America, which reign supreme and on the most part, are a law unto themselves.
There's no denying David Ortiz was a national treasure. An icon of the baseball-loving Caribbean nation and someone who provided aspiring young ball players with hope. He, like the hundreds of other Dominicans who have graced MLB ballparks with unrivalled levels of flair and excitement, was proof that anything could be achieved if one was to work had enough and follow their dreams. He was also renowned for giving back, often making large donations to Dominican charities and those less fortunate than he. All of this, however, was still not enough to make him immune from the violence on the streets and the opportunity of thugs to make a quick dollar.
As widely reported in today's media, local authorities have identified and announced that seven hitmen were involved in Ortiz's attempted murder. Pleasingly, six have already been arrested and it's only a matter of time before the final one is caught. Following a series of lengthy interviews and interrogations, it's been revealed that the group charged 400,000 Dominican Pesos ($7,830 US Dollars) to kill the champion baseball player. Each of the seven hitmen were to earn $1,118 US Dollars – essentially enough to cover the about 18 weeks rent on a modest, small, one-bedroom apartment just outside the central districts of Santo Domingo. The lack of value placed on a life is just appalling, let alone it being one of the nation's most famous faces.
• There were seven hitmen involved in David Ortiz's attempted murder. Six have been arrested.

• The group charged 400,000 ($7,830 USD) Dominican pesos to kill the champion baseball player.

• Each of the seven hitmen were to earn $1,118 USD. Just disgusting humans. Filth.

— DC ✍🏼🎙 (@DanClarkSports) June 12, 2019
Make no mistake, there are many law-abiding citizens in the Dominican Republic who are trying to turn their homeland's reputation around and progress is being made. In such a beautiful part of the world, the country has a real possibility of one day becoming a tourist mecca, however that cannot occur until it becomes safe. Unfortunately, such a high-profile crime will set these efforts back considerably, creating more stress on the economy and leading to more acts of desperation among its citizens. It's a vicious cycle – unfair, yet vicious.