MLB Feature: Who Sucks in 2019?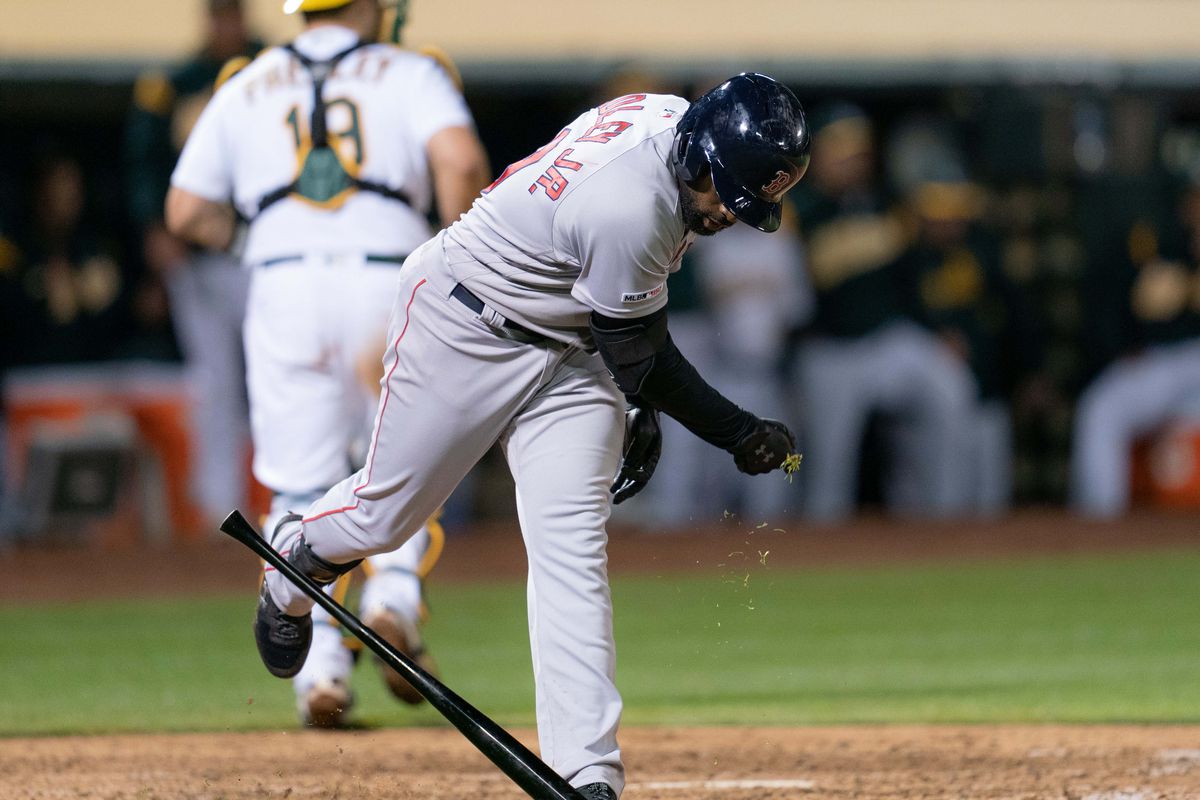 After reading this headline, I am sure you are rather intrigued. In fact, you are probably sitting there wondering what the hell can follow such an attention-grabbing, thought-provoking, debate-ensuing string of 31 characters.
While it may seem hard to believe, the season is already one-third of the way through its entirety and we have reached the point of All-Star Game ballots opening. Among countless storylines, from the Yankees' success through adversity to the incredible feats of Cody Bellinger, the season has brought with it many surprises. What is going wrong in Washington? Are there problems in Cleveland? Just how bad are the Orioles? There is no denying these three teams are performing poorly, and yes I am well aware the Indians are .500, however they are surely disappointed with that. These three are not the only ones experiencing struggles in 2019 though – there are plenty of others, collectively as a team or individually. Let us explore that further…
Seattle Mariners' Defense
60 errors in 57 games, a .971 fielding percentage, and a -35.3 Def (Defensive Runs Above Average) rating sees the Mariners rank dead last in each of those respective categories – and by a significant margin too. The main culprits are Domingo Santana (-12.5 Def), Ryon Healy (-4.7 Def), Tim Beckham (-3.9 Def), and Edwin Encarnacion (-2.8 Def) who are all currently placed within the Bottom 30 fielders in the major leagues.
How costly has this historically poor defense proven to be? Incredibly. The M's have allowed an MLB-high 52 unearned runs, which on multiple occasions has resulted in blown leads late in games where the team was seemingly once in control. It is easy to see how they have lost now 31 of their last 42 games after starting the season 13-2.
Jackie Bradley Jr. (Boston Red Sox)
Is there are more overrated player in all of baseball? I have long suspected that if this guy was playing anywhere other than Boston, where a strong team hides his flaws, the media would be having a field day picking apart his unflattering statistics.
JBJ's unsightly .171 batting average, coupled with a miserable .553 OPS through 158 at bats, highlights just how little the eight hole hitter contributes offensively. While his production at the plate is often highlighted by rival fans who share my opinion on his inflated hype, Bostonians will argue his defense at center field is one of the best around. I will not deny that JBJ often finds himself plastered all over ESPN thanks for a web gem that saved a run or two, however his -2 DRS suggests there is typically more flat than flash…
His current -0.6 WAR rating is the second worst in baseball (behind the Marlins' Starlin Castro, -0.8) and in my opinion, he remains one of the most over-hyped players in baseball.
Washington Nationals Bullpen
How pissed off is Max Scherzer? While the win statistic in baseball loses more merit year after year, soon-to-be 35-year-old Scherzer remains a competitive beast who wants to win and wants to know his efforts contributed significantly to that. Unfortunately, through his first 12 starts this season he has just two wins next to his name, despite working to a 3.26 ERA and striking out 102 batters in 77 1/3 innings. Of Scherzer's 12 starts, nine have been quality, however the Nats' imploding bullpen continues to blow leads late.
Through 55 games the Nats' bullpen is still working to a collective 7.14 ERA, the worst in baseball by more than a whole run – yes, even worse than the Orioles' bullpen. The biggest offenders have been Joe Ross (9.22 ERA), Matt Grace (7.54 ERA), Wander Suero (6.85 ERA), and Kyle Barraclough (5.48), while closer Sean Doolittle has also had his fair share of rough outings.
Miami Marlins Offense
It is hard to believe a team can collectively own a .626 OPS through 52 games, however the 2019 Marlins do. With just 39 home runs and a team batting average of just .229, the Marlins offense is on pace to be the worst since the 1981 Toronto Blue Jays who hit .226 with 61 home runs and a .617 OPS.
A look at the Marlins' lineup show mediocrity all the way through it, with Starlin Castro (.563 OPS), Rosell Herrera (.580 OPS), Martin Prado (.581 OPS), and Miguel Rojas (.589 OPS) all slumping to career lows. The aging Curtis Granderson (.665 OPS) is not the hitter he once was and appears to be on big league life support, while many of the younger hitters are also struggling – i.e. Austin Dean (.528 OPS) and Brian Anderson (.676 OPS).
It is little surprise the team has lost 34 of its 52 games and struggles to pull a crowd over 7,000 people.
Shelby Miller (Texas Rangers)
Once upon a time Shelby Miller's pitching was good enough to earn him an All-Star Game selection (2015). That time, between 2013 and 2015 where he owned a 3.27 ERA through 561 2/3 innings of work with the Cardinals and Braves, is now long gone and it has been a steady decline since. This season in fact, it has gotten so bad that the now 28-year-old has found his MLB career at the crossroads.
Through 11 appearances, Miller owns a 9.64 ERA having given up 35 earned runs in just 32 2/3 innings of work. He has walked 24 batters and struck out just 23, while his 2.05 WHIP is one of the worst in baseball. Opponents are feasting, hitting .314 against the right-hander, while surprisingly is actually an improvement on last season's .343 mark.
The Rangers are nine games back in the AL West and are not going to challenge the almighty Astros any time soon, however one must still wonder how long will the Rangers persist with the rapidly falling former ace.
Baltimore Orioles
As much as it pains me to say, not much in baseball has sucked more than the lowly (albeit rebuilding) Orioles who own an appalling 17-38 record. While the dismal record is one thing, and in a year of rebuilding is essentially irrelevant (other than to secure another No.1 draft pick), of more concern is the way in which they are losing and who is responsible.
The team is obviously not blessed with stars, however the largely unheralded lineup is scoring enough runs more nights than not to win. Some of the starters too, notably John Means, Andrew Cashner, and more recently Dylan Bundy, are turning in good-enough performances to leave the ballpark with a W next to their name. They just cannot seem to get it all together though. When the bats fire, the starters falter. When the starters fire, the bullpen falters. When the starters and bullpen fire, the bats falter. You get the point.
Somewhat pleasingly (I think), the main culprits have often been some of the more experienced players who simply will not be around when the Orioles next challenge for a pennant. The likes of Dan Straily (8.38 ERA), Richard Bleier (9.28 ERA), and the already departed Mike Wright Jr. (9.45 ERA) have all been horrendous, while the younger duo of Evan Phillips (6.92 ERA) and Miguel Castro (6.84 ERA) have also stunk.
Colorado Rockies Rotation
We've spoken about the horrendous bullpens at either end of the Baltimore-Washington Parkway, however when it comes to bad rotations, it is the Colorado Rockies who are the worst of all. Through 53 games the Rockies' rotation owns a collective 5.73 ERA, which is quite incredible given the team is currently just one game under .500 on the season.
Also somewhat surprisingly, Manager Bud Black has only used seven starters all season and he is proving to be a lot more patient than many others would have been throughout this debacle. Just one of those seven have an ERA under 4.50 (German Marquez, 3.56 through 12 starts), while Jeff Hoffman, Chad Bettis, and Tyler Anderson are collectively 0-6 with a 10.02 ERA through 10 outings, essentially making up the fifth starter spot.
For a team that packs such a powerful offensive punch, possessing the likes of Nolan Arenado, Trevor Story, and Daniel Murphy, anything is possible. However, the rotation needs to sort itself out soon in order for the Rockies to get back on track.