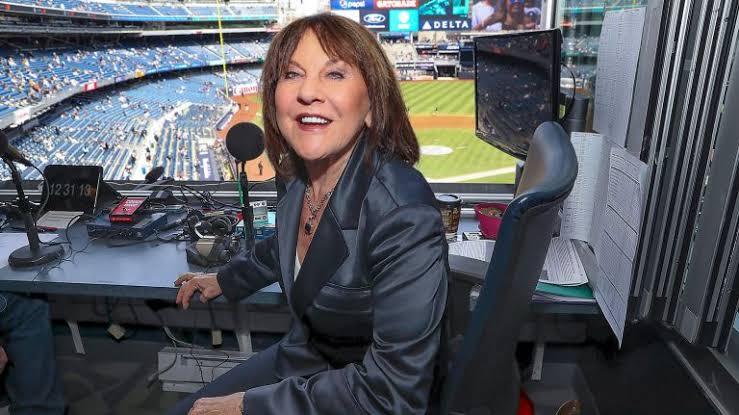 Suzyn Waldman is a great broadcaster and a true trailblazer for women in sports media.
An indicator of just how highly I respect and value her insight is demonstrated by the fact I often listen to her and John Sterling on WFAN when the Orioles are playing the Yankees, even though I'm an Orioles fan. She is knowledgeable, passionate, and articulate, and far more experienced and credentialed than I could ever dream of being myself. I admire her, and what she has achieved, greatly.
During last night's broadcast though, she said Orioles reliever Branden Kline "doesn't belong in the big leagues", after a wayward pitch nearly struck Yankees first baseman Luke Voit in the head. While Kline obviously lost control of that pitch, I felt that to make such a strong remark about a rookie on a struggling, rebuilding team, based on one pitch, was unfair. I think she spoke emotionally given the dangerous situation Voit was placed in. The kid, Kline, has actually been quite good this season, which cannot be said for most of his teammates on the Orioles pitching staff.
I was critical of Suzyn's remark and queried if she truly appreciated just how hard it is out there, given she hasn't played much baseball herself. If Vin Scully, the greatest baseball broadcaster ever (in my opinion) had of said something similar, I would have criticized him too, as like Suzyn, he also hasn't played much baseball himself. The same goes for any broadcaster in fact – if you haven't yourself been out there under the bright lights, in front of the screaming fans, you could never truly appreciate just how hard it is. To judge a young guy's 'belonging', ability, and career on one wayward pitch, is simply not fair.
Unfortunately, some Twitter users hijacked the thread and made it a gender issue, which it most certainly was not. This was simply about a broadcaster – regardless of gender – unfairly tarnishing (in my opinion) a rookie based on a single mistake. Nothing more, nothing less. Last November I wrote a detailed piece on another great trailblazing female in baseball, Kim Ng. You can read it here: http://tbldaily.com/103118/. Baseball, and all professional sports, need more women in high positions. Diversity, in all facets of life, is incredibly important, especially those which have traditionally been dominated by males.