Davis' Woes Reach Record Levels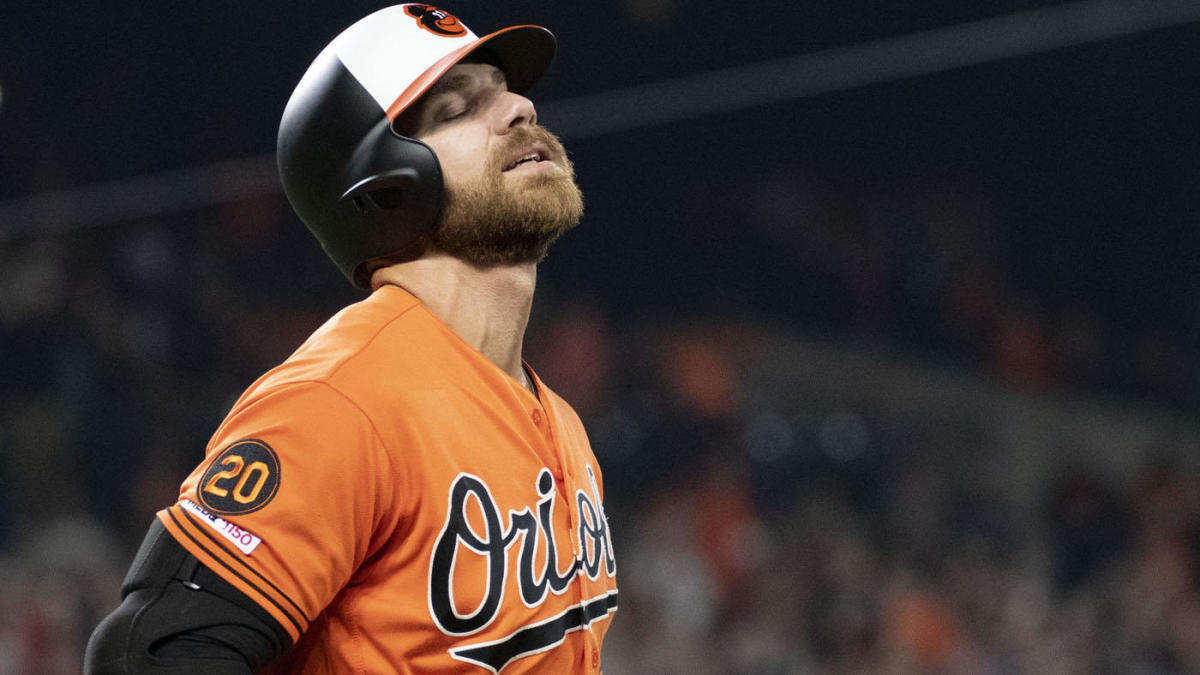 There's no doubt about it, this plucky young Orioles team is enjoying a better-than-expected 5-5 start to a season which was predicted by many to be one full of pain. The team is excelling defensively, most notably from its flashy infield, while it's also receiving some significant offensive returns from the likes of Trey Mancini, Jonathan Villar, Dwight Smith Jr., and Renato Nunez – among others. All in all, rookie manager Brandon Hyde and his 'Laundry Cart Boys' are playing with some real spark, causing headaches for American League rivals holding higher aspirations for the season ahead.
There is, however, one painfully sore discussion point which continues to steal headlines away from the encouraging performances of the team thus far, and that – once again – happens to be the continuing woes of Chris Davis.
Entering the 2019 season on the back of a career-worst 2018 campaign, Davis was out to prove his many doubters wrong – doubters who had all but given up hope of one day seeing him return to his dominant ways of 2013 and 2015 where he slugged 100 home runs combined. It's still frightening thinking about just how far the former All-Star has fallen in such a short period of time.
Following that monster season in 2015, Davis inked a 7-year deal with the Orioles worth $161 million – a figure which at the time drew plenty of criticism. While there was no doubt the Orioles had to do all they could to re-sign the free agent slugger, it was widely reported not long after the deal being announced that the Orioles were bidding against themselves, as agent Scott Boras continued to push Davis' price tag higher and higher. In the thick of 'win now' mode though, the Orioles weren't prepared to lose their number one power hitter and were happy to part with the $23 million per season price tag in order to see the "Big Fella" return to Camden Yards.
What's happened since has been nothing short of disastrous, and sadly, it just keeps getting worse.

Following a dreadful 2018 season which saw him finish the worst-ranked player in all of baseball (literally), Davis was as happy as anyone else within the organization to see a fresh approach arrive in Birdland come spring training. The beat team were reporting on his progress almost daily – a new hitting coach, a new manager, lessened expectations, and a clear mind. It certainly seemed like the conditions were perfect for a rebound season where Davis could return to his once fearsome ways.
Sadly, it hasn't been the case.
Through the Orioles' first 10 games of the season Davis is hitless – 0-for-28 with 15 strikeouts. That, combined with his 0-for-21 finish to last season, sees his current skid languishing at a miserable 0-for-49 with 29 strikeouts. It is, now officially, the worst slump in the history of the major leagues – 143 years in total.
BREAKING: Chris Davis has just set a new 'record' for the longest hitless streak by a position player in MLB history – he's 0-for-47 (27 strikeouts).

— DC ✍🏼🎙 (@DanClarkSports) April 9, 2019
In fairness to Davis, his first three at bats of last night's game against the Oakland Athletics all looked encouraging – a trio of line drives which on any other night could have fallen safely or found a gap. His last two at bats however, both strikeouts (one watching and one swinging), reminded us all yet again just how far away he is both mentally and physically.
For now, the scarce Orioles fans in attendance (6,585 – the lowest ever in Camden Yards' history) will remain supportive and Hyde too has plenty of positive things to say. There's been plenty of talk about the hard work Davis has been putting in on the track and in the cages, and there's certainly no doubt his impressive defense at first base helps the team considerably. However, when you're earning $23 million per season and have three seasons left to run on your contract after this current one, there needs to be some significant offensive returns. This hasn't been seen for quite some time now and the way things are trending, it's becoming increasingly hard to believe it ever will again. As an Orioles fan who once awed at Davis' incredible power, I'd be absolutely devastated it that proves to be the case.