The Truth About These Orioles…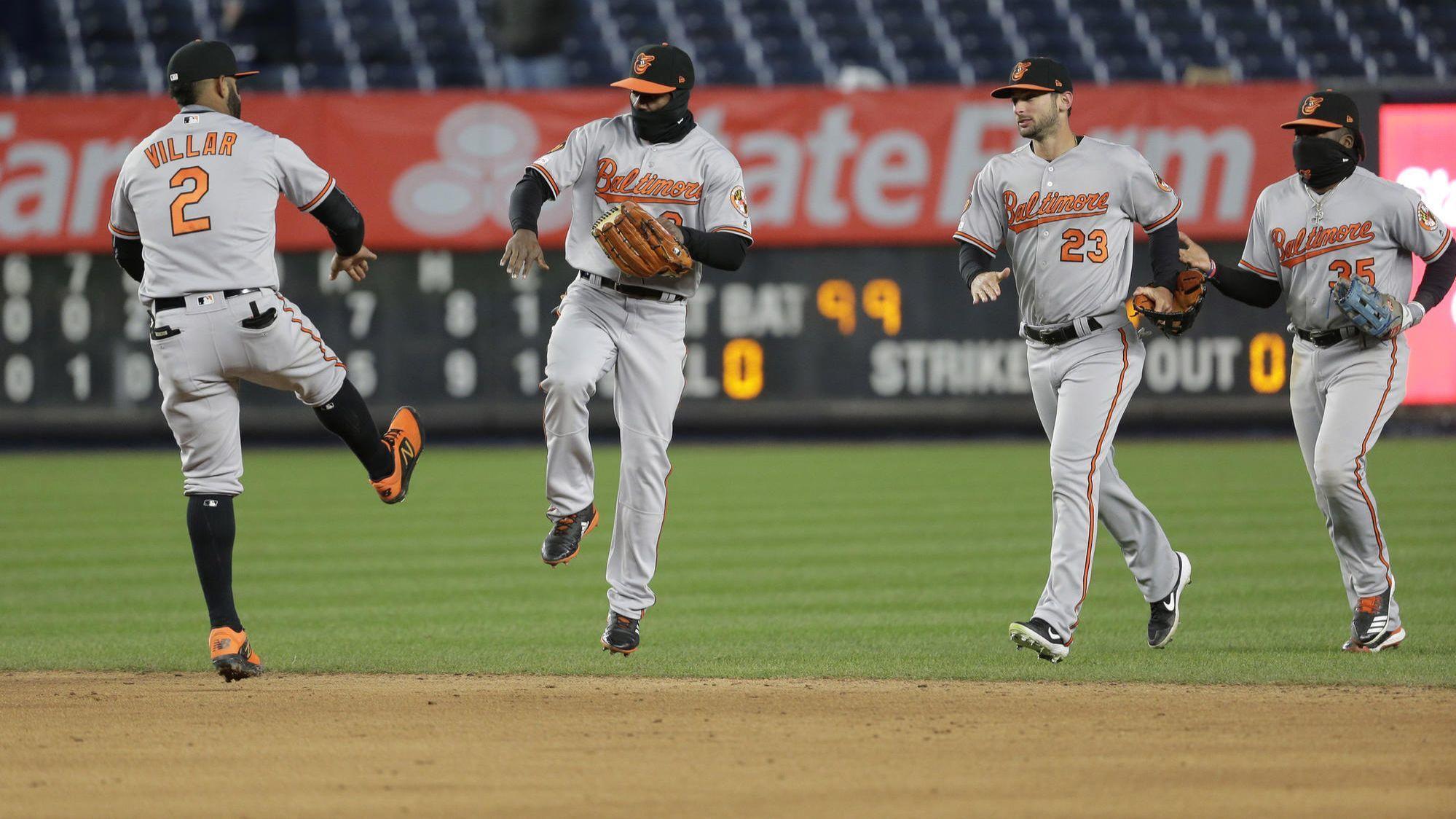 Baseball has always been a game full of surprises. Part of its beauty is its unpredictable nature – the moment you think you know what will happen, is the moment the unexpected occurs.
In the case of the 2019 Orioles, the first four games of the new season have proven just that – anything is possible.
After an appalling 115-loss season in 2018 and a clean out of all its 'best' players, many within baseball have labelled this current Orioles roster as one of the worst in history.
Orioles have the worst roster I have ever seen. Embarrassing for once proud organization.

— Mike Francesa (@MikeFrancesa) March 28, 2019
While comments like those from WFAN's Mike Francesa above have sparked controversy, with the roster being full of so many unknown, young, inexperienced players, even the most optimistic of Orioles fans would struggle to agree that it's hard to see how another 100-loss season can be avoided this summer.
Heading into the season opening series in New York against what truly is a very formidable Yankees line up, the Orioles were expected by most to be swept – or at best manage to steal just one of the three games. However as history will now show us, this plucky young team, lead by rookie manager Brandon Hyde, had other ideas.
After falling to a fairly uneventful 7-2 loss on Opening Day, the Orioles bounced back to life with an unexpected 5-3 win in Game 2. Coming from behind, the spirited young team out-pitched, out-fielded, and out-ran their more heralded opponents, and relied upon some timely hitting to put enough runs on the board for the six-man pitching staff to protect a slender lead. That pitching staff itself created many talking points, most notably a very un-Orioles like use of a 'starter' where new recruit Nate Karns tossed a scoreless opening two innings.
The win was celebrated in style, with Brandon Hyde being introduced to the 'Laundry Cart Treatment', a phenomenon which just a few days into the new era has become a much-loved tradition among Orioles fans. For those unaware, it involves the victim being wheeled into the bathroom in a laundry cart, then doused with beer, syrup, water, and any other liquid which can be found around the locker room. Many outside of Birdland have already queried the celebrations so early in a season, however this team marches to its own beat and in a season where wins may be hard to come by, they'll celebrate in style whenever they can.
This is such an important thing too, especially for such a young team which has essentially had just one Spring Training campaign for its members to get to know one another. Bonding, celebrating, and creating big league memories is incredibly important and crucial to raising spirits in what will undoubtedly be a enduring first full MLB season for many of those upon the team. Without the leadership and past traditions instilled by the likes of Adam Jones, Zack Britton, and other veterans who have departed within the last 12 months, new leaders and new traditions need to be formed – and that's exactly what they're doing. You see, this isn't just the rebuilding of a front office, a roster, and a coaching staff, this is a rebuilding of an entire organizational culture – very few elements from Buck Showalter and Dan Duquette's days remain.
Following the excitement of Saturday night's win, the Orioles jumped out to an early three run lead on Sunday courtesy of the increasingly impressive Renato Nunez. From there, the youngsters were challenged relentlessly from a Yankees team desperate not to let a series against the lowly Orioles slip. However on each occasion Hyde's men were challenged, be it pitchers escaping jams or batters finding a clutch hit to pad a narrow lead, they responded in style. The was no fear, there was no caution. The team remained calm and positive, and the results followed suit, ultimately recording a hard-fought 7-5 win to secure an unexpected series win in The Bronx. The celebrations which followed largely focused around rookie John Means who collected his first big league win. Like Hyde the night before, he was subjected to the 'Laundry Cart Treatment', much to the delight of his teammates and fans following closely online. For the second successive night, a memory that will last a lifetime was etched into the brains of all in attendance, and that winning feeling, surely, will be drawn upon countless times again as the season progresses.
Continuing on a daunting season-opening road trip, the next challenge facing the Orioles was a trip over the border to face a Blue Jays line up which didn't see a starter allow a run through the first four games – something not been seen for almost half a century. Any hopes of that continuing though were quickly dashed, when the Orioles jumped out to a 5-0 lead on the back of a patient approach and some clever, non-home run reliant baseball. David Hess, who at times last year in his rookie season looked great, started his second MLB campaign off on the right note and took a no-hit bid into the seventh inning when Hyde made a wise call to hook him from the game after tossing 82 pitches. While some will argue not to pull a pitcher on the brink of a no-hitter, his 42 pitches on Opening Day cannot be ignored and in reality, he was never going to last the full nine. With such a long season ahead, pushing the youngster far beyond his pitch count would have been flirting with disaster, so kudos to Hyde for making the right call. Following Hess' departure, things got a little tense late as the inexperienced Orioles bullpen allowed five runs in innings 7 to 9 combined, however the most seasoned Richard Bleier held his nerve with the winning run just 90 feet away, to lock down the save and the Orioles third straight win.
David Hess finishes his night…

6.1 IP, 0 H, 0 R, 1 BB, 8 K, (82 Pitches)

Absolutely outstanding. #Birdland

— DC ✍🏼🎙 (@DanClarkSports) April 2, 2019
Through the four games thus far, a lot has gone right. The versatile Dwight Smith Jr. seriously looks like he can play, collecting six hits from his first 16 at bats, while Trey Mancini is on the road to redemption after a tough 2018 season, starting the season red hot at 8-for-16 (.500) with two home runs and 15 total bases. Defensively, the team has committed just one error while the Yankees and Blue Jays combined have committed six, and as yet Jesus Sucre and Pedro Severino haven't allowed a stolen base (the Orioles have three, meanwhile). The team has been good in clutch situations too, going 9-for-30 (.300) with runners in scoring position and leaving just 23 men stranded on base, compared to opponents combined going 8-for-33 (.242) and leaving 35 ducks on the pond. The Orioles are winning the key moments against their more experienced, higher rated opponents, and this will full Hyde and his coaching staff with plenty of confidence going forward.
While the winnings ways may well end soon, the joy this team and its new approach is bringing to Orioles fans early in the season is infectious. Playing without expectations and without fear is incredibly fun and we'll ride this wave until it crashes. The term "rebuild" is not being spoken about within the clubhouse as these are simply a bunch of kids hell-bent on seizing their opportunity. In a season which is sure to have its fair share of pain, watching these young men win three of their first four games has been so enjoyable. They're bold, brave, energetic, raw, yet undoubtedly talented, and I cannot wait for the day to pass so I can watch them every night.