10 Opening Day Talking Points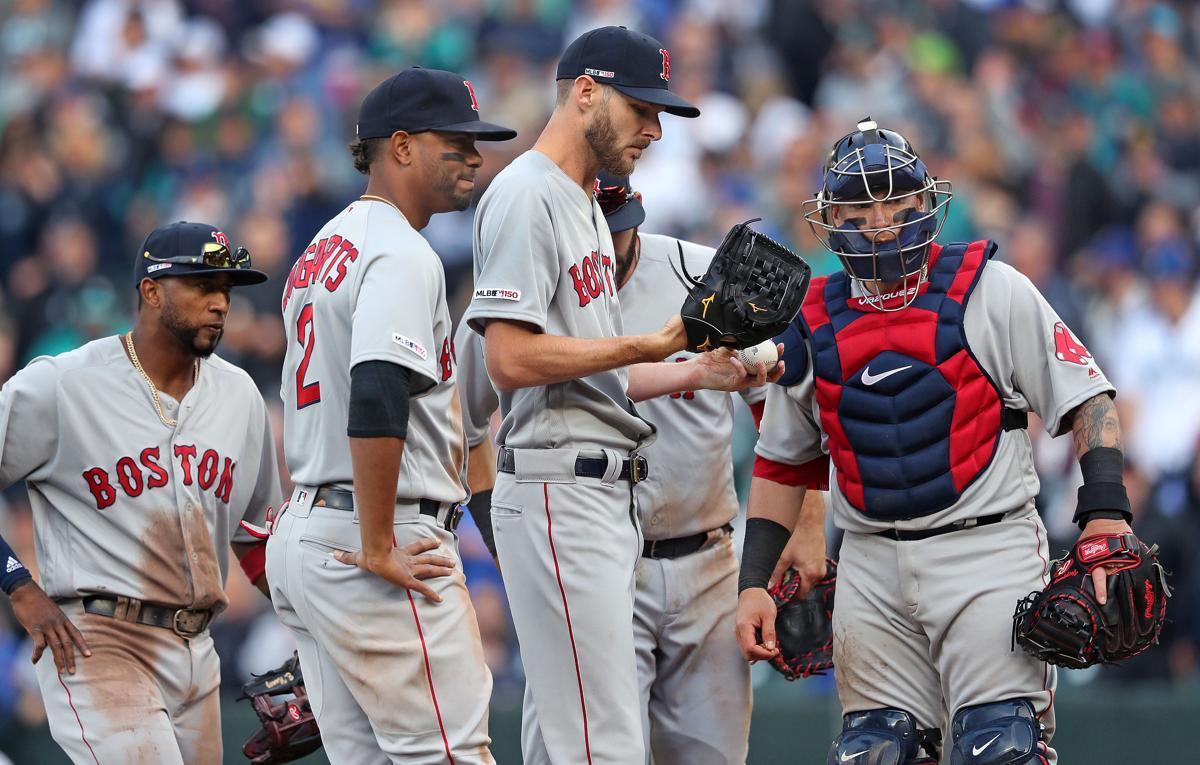 If you weren't excited by the happenings on MLB Opening Day 2019, then you're either a homer too obsessed by your own team's loss, or you're just not a true baseball fan…Quite frankly, some of the happenings yesterday were truly remarkable and as baseball fans, we were absolutely spoilt. We were so spoilt in fact, that it's hard for me to choose just 10 talking points from what should be a national holiday. Anyway, here's the 10 I've chosen in no particular order…
The Dodgers Belt Record-Breaking Eight Home Runs
Yes, you read that correctly. The Dodgers smashed an Opening Day record eight home runs against the hapless Diamondbacks pitching staff – most notably former Dodger Zack Greinke. Kiki Hernandez and Joc Pederson each went yard twice as the bombs just kept coming. Perhaps looking to protect the 'pen from the carnage, the Dbacks used just Greinke and Matt Koch, who were tagged for seven and five earned runs respectively in an ugly 12-5 loss.
Scherzer And deGrom Deliver 'The Duel'
As advertised, two of the best pitchers in the world – if not the two best in fact – delivered the pitching duel we all hoped to see on Opening Day. The incredibly reliable Jacob deGrom allowed just five hits through six scoreless innings, striking out 10, while Max Scherzer went 7 2/3, allowing two earned runs while striking out 12. Scherzer will take the tough-luck loss in this NL East battle, however it was still an incredible performance and one which sets him off on the right track in this his 12th big league season.
Tim Beckham Stays Hot With New Team
After a stunning hitting display in the Japan Opening Series last week, former Oriole Tim Beckham stayed hot, lighting up the Red Sox's Chris Sale for two home runs. What's even more incredible, is that Beckham was previously 0-for-15 with nine strikeouts against the man who attacked a shirt with a pair of scissors – talk about snapping a slump. On the season, Beckham owns a 2.060 OPS through three games with three home runs and five RBI. He's sizzling.
Hoskins Upstages Harper With Grand Slam
Bryce Harper's Phillies debut didn't quite go according to plan – going 0-for-3 with a pair of strikeouts, however his team still notched a really impressive 10-4 win over division rivals, the Braves. The highlight of the day definitely came from Rhys Hoskins in the bottom of the 7th, when the 26-year-old deposited a 1-0, 96mph fastball from Luke Jackson into the left field bleachers to pad the Phillies' 3-run lead. They never looked back from there, and Hoskins, who himself slugged 34 home runs last season, stole the headlines in what proved to be a memorable win.
Zimmermann And Stroman Trade Blows
While the deGrom and Scherzer duel in the Nation's capital was the most tantalizing offering, it was probably in Canada where the day's actual best pitching duel occurred. Through 5 2/3 innings, the Blue Jays' Marcus Stroman had a no-hitter going, while the Tigers' Jordan Zimmermann was perfect through 6 2/3. In the end, the duo would combined for 14 scoreless innings which allowed just three hits combined – an incredible effort which sadly, probably won't steal the headlines ahead of the good outings seen in Washington DC.
Machado And Harper Go 0-for-6 With Four K's
The game's most talked about stars of the offseason took their time to find new homes and when they did, they both had slow starts to their respective Spring Training campaigns. The start to their regular seasons continued in the same vein, with each going 0-for-3 with two strikeouts. While the duo started slow, both of their teams recorded Opening Day wins, with the Padres shutting out the Giants 2-0, and the Phillies smashing the Braves 10-4. Ultimately, that's all that matters, right?
Davis' Woes Continue As Orioles Crash Land
Statistically the worst player in all of baseball last season, the pressure is well and truly on Chris Davis to deliver upon the $23 million per season he is earning, and has done for the last three seasons (and will for four more). Despite claims of a new approach, a fresh mind, a new training regime, and a new hitting coach, not much changed in Spring Training with the two-time home run champion hitting just .189 and striking out 19 times in 37 at bats. Sadly, the regular season has started on the worst possible note too, going 0-for-3 with three strikeouts. For a player so reliant upon self-confidence, things really couldn't have gone worse – not to mention Andrew Cashner and the Orioles crashed to a 7-2 loss in The Bronx.
Berrios' K's 10 In Scoreless Gem Against Indians
The AL Central division is a two horse race if ever I've seen one, with the Indians and Twins set to battle it out for bragging rights among three very mediocre teams in the Tigers, Royals, and hapless White Sox (yes, I said it). The Opening Day matchup between Corey Kluber and Jose Berrios didn't disappoint, as the pair allowed just two earned runs and six hits combined through 14 2/3 innings of stellar pitching. It was Berrios though who took the honors, striking out 10 in 7 2/3 scoreless innings, setting the scene for his team to strike first with an impressive 2-0 win.
Reigning Champs, Red Sox, Embarrassed in Seattle
While you all know I cannot stand the Red Sox and have written numerous times recently how I think they're set to regress significantly this season, even I couldn't have predicted the 12-4 thumping they'd receive on Opening Day against a plucky Mariners outfit. Domingo Santana and Tim Beckham had days out, while Chris Sale imploded for seven earned runs in just three innings – much to my delight. After a strong showing in Japan, suddenly the M's are off to a 3-0 start… where can Seattleites buy those World Series tickets from?
Hot Wheels Turner Swipes Three Bags in Nats' Loss
Ok, I get it. You're probably wondering why I've added into my Top 10 an item about base-stealing? Well, it's because it's a dying art of the game and one which a baseball purist like myself absolutely loves. Despite the Nats' 2-0 loss to the Mets, Trea Turner was back swiping bags, taking three in total – all off the Jacob deGrom/Wilson Ramos pairing. The 25-year-old speedster stole 46 bases in 2017 and backed that up with 43 last year – can he finally crack that elusive and magical 50 mark? Let's hope so!