Opening Series: What to expect from Orioles @ Yankees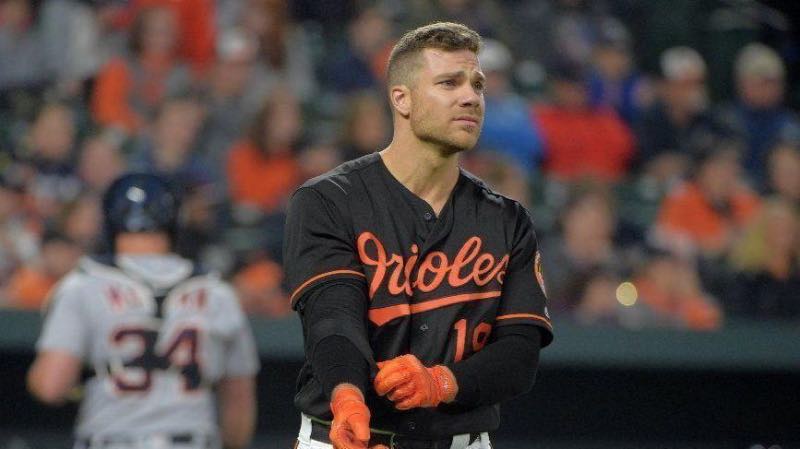 After a fascinating offseason and eventful Spring Training, the regular season has arrived and first up, the Orioles take on a fearsome Yankees team in The Bronx.
To be brutally honest, and as much as it pains me to say, given how last season played out and the anonymity of the Orioles' opening day roster, I wouldn't expect this season-opening series to go well. That's particularly the case when you consider that the Yankees' World Series odds keep getting better.
The Yankees are at very short odds to win their 28th World Series and rightly so. While the rotation may still have some doubts, the lineup is stacked with both talent and power, and is without doubt the most potent in all of baseball. The bullpen meanwhile is alsothe best in baseball, and at least on paper, appears to be one of the best in MLB history.
Pencilled in to start for Yankees in the 3-game series are Masahiro Tanaka (64-34, 3.59 ERA), James Paxton (41-26, 3.42 ERA), and J.A. Happ (109-82, 3.90 ERA). While it may appear less daunting with Luis Severino (injury) and CC Sabathia (suspension) both missing, it is still a formidable trio and a grouping which has the Orioles' trio of Andrew Cashner (46-79, 4.02 ERA), Nate Karns (16-11, 4.37 ERA), and Dylan Bundy (31-31, 4.63 ERA) well covered for both experience and proven track record.
The three keys for this series are:
How well can the three Orioles starters perform?
All are capable of producing good outings on any given day or night, and all have done so in the past against the Yankees. However, consistency remains a concern and none of the three have had strong spring campaigns. Bundy especially struggled, with the continually underperforming 26-year-old allowing 19 earned runs in just 21 2/3 innings across six starts. His velocity isdown and his command, of both fastball and off-speed pitches, is a genuine cause for concern. If the Orioles trio can block out the hostile environment, settle in quickly, and find some rhythm, then they may be able to silence the lineup of stars lead by Aaron Judge and Giancarlo Stanton. If not, however, they're in for a rough ride and things may get even uglier when the terribly inexperienced bullpen takes over…
Can the Orioles lineup score enough runs?
Somewhat surprisingly, the Orioles scored 187 runs in 32 Spring Training games, which was bettered by just three teams. However many of those were early in the exhibition season when the younger players in the lineupexcelled against minor league pitching. In the last week, for example, they didn't score enough to win any of their final seven games – that's far more telling against genuine big league pitching. Statistics aside, let's not fool ourselves. Apotential lineup of Cedric Mullins, Dwight Smith Jr., Jonathan Villar, Trey Mancini, Chris Davis, Renato Nunez, Rio Ruiz, Jesus Sucre, and Richie Martin wouldn't scare a Triple-A pitcher let alone one good enough to get the nod in the Yankees' opening series. Will the Orioles score enough runs to outlast this Yankees lineup? Highly unlikely. To do so, they'll need the speedy and somewhat crafty youngsters guided by new manager Brandon Hyde to draw some walks and find some holes within the Yankees infield. Then, they'll need the likes of Chris Davis and Trey Mancini to find some early-season power to deliver an 'Earl Weaver Special'. Put simply, a lot needs to go right and I'm just not sure it can…
After an inconsistent spring, what can Chris Davis bring?
After a truly dismal 2018 season where Davis was ranked the worst player in the major leagues – literally, many wonder if the former two-time home run leader can rebound and find some vintage power, which at one time saw him become baseball's most feared hitters. An offseason which brought with it a change in hitting coach, a new training regime, and the lessened pressure of playing on a rebuilding team, also brings with it some hope. Davis' spring campaign was, overall, much of the same as he produced in 2018 – plenty of strikeouts, an average hovering around .150, and very few home runs. However, his last week definitely raised spirits, going 3-for-8 with two monster home runs. Albeit a small sample size, Davis found a groove and looked far more aggressive in the box. He regained some of that opposite way power that Orioles fans had grown to love in 2013 and 2015, and with that, brought back memories of old and most importantly, hope. If the Orioles are to cause the Yankees any headaches during this opening series, it will likely be due to Chris Davis. For someone under so much pressure to meet the high expectations of a $23M per season contract, it has to be…
PREDICTION: All things considered, it seems highly unlikely the Orioles are capable of causing too much concern for the Yankees in this season opening series – especially being in The Bronx. This Yankees team is stacked with talent and it will be keen to start a season with such high expectations on a positive note. The Orioles, meanwhile, will lose more than 100 games in 2019, as they did last season. This time, however, it will be due to the rebuilding process and lack of genuine major league talent that brings, and not simply poor performance. The Yankees will sweep this series, 3-0.