"It's time to retire, Mr Suzuki…"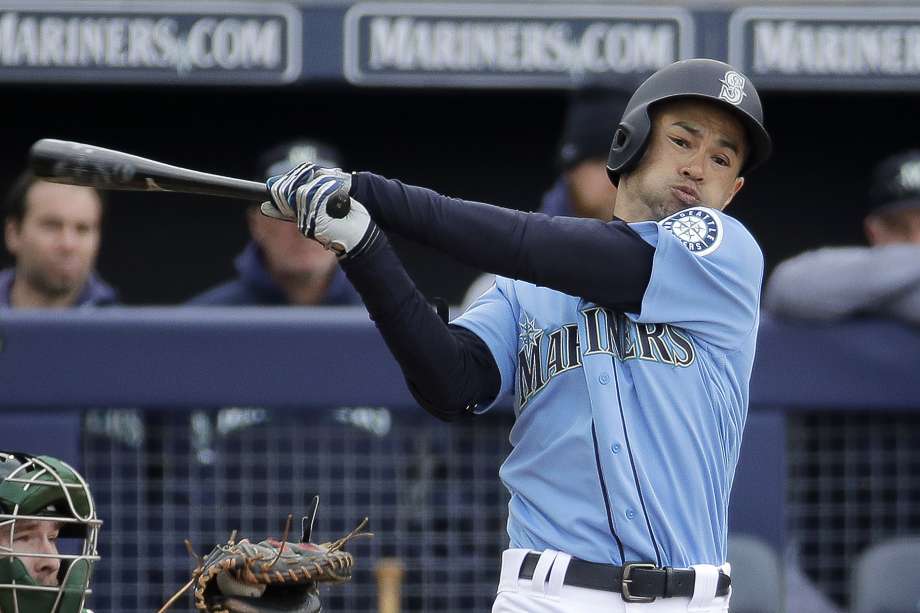 The time has come for one of baseball's greatest hitters to call it a day. Despite an incredible career which has reaped 4,367 hits in both Japan and America combined, Ichiro Suzuki is well beyond his best and should soon retire.
With all due respect to one of the most engaging, trailblazing, talented and personable players of the last 20 years, Suzuki is simply not capable of competing at the highest level any more – despite the inner burnings of the 45-year-old suggesting otherwise.
When news broke of the then 44-year-old shifting to a non-playing special advisor role with the Seattle Mariners last May, the incredibly popular Japanese icon insisted his playing days were not done and stopped well short of shutting the door on a potential return to the field in 2019.
"When I start using a cane, that's the time I think I should retire."
Many will remember this news came after a tough start to the 2018 season where Suzuki hit just .205/.255/.205 in 47 plate appearances, with each of the nine hits being singles. That followed a sharp decline in both playing time and productivity in 2017, after what had been a very solid 2016. That year, his .291/.354/.376 slash line was the best he'd achieved since the last of his 10 consecutive All-Star seasons in 2010, and at the time fueled hope of his career continuing on for some years to come. The decline, though, has been rapid since.
With the 2019 MLB season opening in Tokyo, Japan, where Suzuki's Mariners will take on the Oakland Athletics in a two-game set, many believed Suzuki would attempt to return to the major leagues for both the two-game series and potentially more. That belief was confirmed in January when he signed a one-year minor league deal with the M's, worth $750,000 if he could work his way up to the majors. With that came an invitation to Spring Training and a heap of opportunities afforded to him throughout the first two weeks.
"Being able to put on the Seattle Mariners uniform as a player, being here the first day, it is just amazing, it is great. Very satisfied with today and how it went, and I'm just going to take it day by day."
These comments came after Suzuki opened his spring campaign with a 2-run bloop single against the Athletics in Peoria. Since then, however, he's really struggled, going just 1-for-22 (.045) with seven strikeouts. He's currently limping his way though an 0-for-14 skid which has rarely seen him hit a ball beyond the infield. His timing and once exceptional hand-eye ability appears to have deserted the lovable veteran, and it certainly appears he cannot compete with the best players in the world anymore.
The opening series in Japan will provide the M's and A's with the ability to extend active rosters to 28 players, and no doubt Suzuki will occupy one of those spots – it would be an absolutely travesty and incredibly disappointing for fans all over the world if that did not occur. However, if Suzuki hasn't yet decided on calling it a day after this series, he seriously ought to. While he is one of the greatest players to ever play the game and most definitely one of the most iconic international stars ever to grace the major league fields, nobody wants their final memories of him being the 45-year-old who hung around too long. With any luck, he'll collect a hit or two in Japan and the M's will send him off a winner in front of his adoring home crowd. That, right there, would be a far more memorable way to leave the game he's given ohhh so much.