Headlines for the Upcoming MLB Season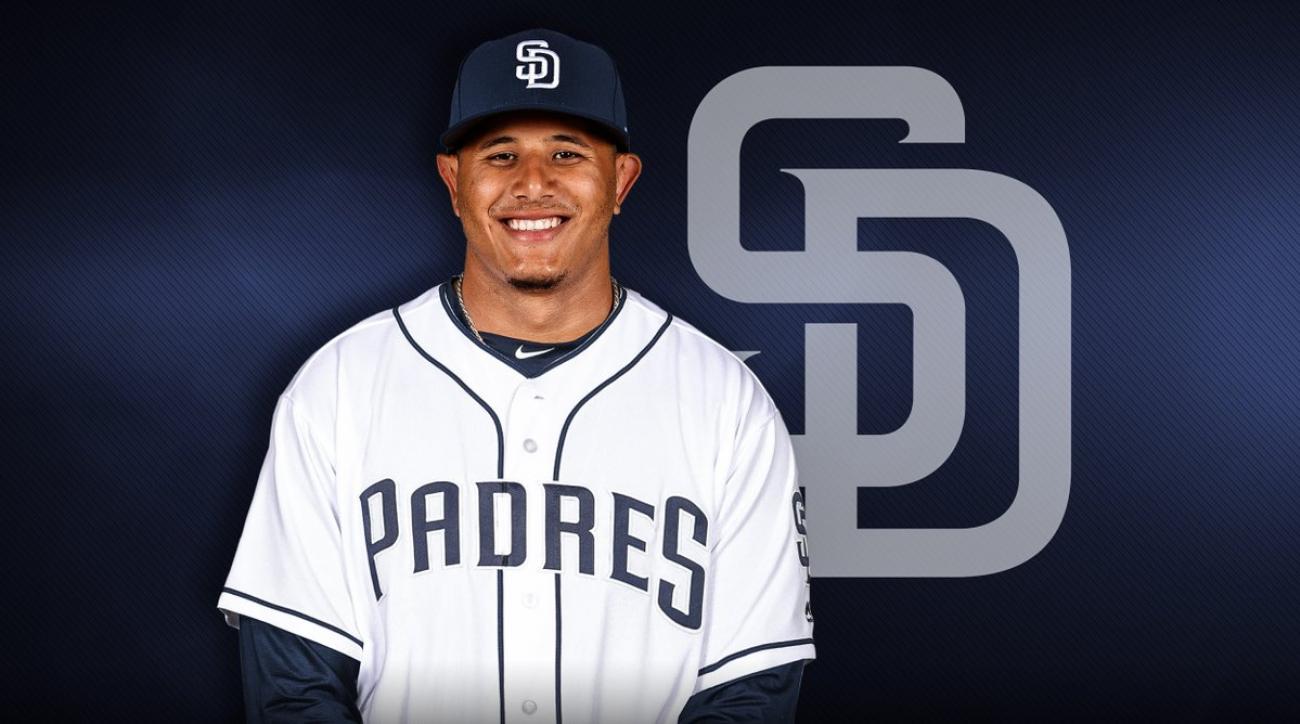 SAN DIEGO – Baseball is back and suddenly everything feels right in the world again. The 2019 MLB season is set to be yet another enthralling chapter in the history of baseball.
Two of the game's brightest young stars will look to continue their incredible careers within new surrounds, the best player in the world will look to further enhance his reputation ahead of free agency next winter, and an ever-growing list of wonderful pitchers will look to continue last year's trend of more strikeouts and less home runs.
There will be thousands of headlines throughout the season, some expected and some not. Here are eight conversation-starting headlines that I believe we will see throughout the upcoming season…
Manny Machado will be the National League MVP
Looking back at the past 12-18 months, there's probably no name in baseball that instantaneously divides opinion more than Machado's does. Between some questionable acts on field, some pretty ordinary comments off it, a disappointing postseason with the Dodgers, and one hell of a free agency saga, Machado has come under as close a scrutiny as imaginably possible. However despite all of the chaos, he's managed to come through on the other side with a huge contract and a fresh start in San Diego. The closer I explore his fit with his new team, the more I sense it's a great match. The Padres have one of the best farms in baseball – filled with endless potential. The city suits Machado and his trendy young family – young, fun, vibrant, and full of sunshine. The ballpark is stunning – undoubtedly one of the best in the world. The Padres aren't expected to challenge (yet) and won't draw the same intense media scrutiny as their Californian rivals, the Dodgers. All of these things bode well for Machado and will probably lead to him playing a care-free, relaxed brand of baseball – something which is sure to bring out the best in him.
The Yankees will win World Championship number 28
Granted, I predicted this last season too and was wrong. However, the Yankees have learned a lot in the past 12 months and they are undoubtedly a stronger team than they were this time last year too. Not only does the roster include a lineup full of power-hitters such as Aaron Judge, Giancarlo Stanton, Glyber Torres, Miguel Andujar, and Gary Sanchez (to name a few), to further highlight the embarrassment of riches the Yankees have is the current battle for first base between Greg Bird and Luke Voit – both of which are in the prime of their careers and ready to launch in 2019. Add to that arguably the best bullpen in the history of baseball, the Yankees will only need a moderately strong performing rotation to nudge the 100-win mark yet again. Do achieve this, they will turn to the likes of Masahiro Tanaka, Luis Severino, J.A. Happ, CC Sabathia, and others – all of which are proven performers and more than capable of ensuring the Yankees can go all the way in 2019.
The White Sox will lose at least 100 games
As an Orioles fan, I could never truly feel sorry for any other MLB fanbase – I've experienced more heartache than most and that's set to continue in 2019. However, if there are fans of one team I sympathize with just a little, it would be those rooting for the White Sox. Not only is the city's weather absolutely miserable – cold and windy, they also thought they were going to land Manny Machado and instead landed his best buddy Jon Jay. All jokes aside, the roster looks pretty lacklusture, despite the promise of some young prospects, most notably Michael Kopech. They lost 100 games last season and I can't see that improving, even in a pretty uninspiring American League Central division which will need the Twins to improve to provide the Indians with some sort of competition.
Mike Trout will win his third American League MVP
Only an incredible season from Mookie Betts and 22 games lost through injury cost Trout a third American League MVP Award last season, and I just can't see Betts, or anyone else for that matter, producing numbers that high again in 2019. Assuming Trout stays healthy, he's set for a monster season as he prepares to hit the free agent market which as we know, is proving to be very slow and unpredictable. If Machado is worth $300M and Bryce Harper seemingly more, then Trout – by far the best player in all of baseball – is worth $400M. While those figures seem absolutely ridiculous, I fully expect to see a season from Trout that justifies this level of investment. Prediction: 40+ home runs and an OPS over 1.100 for the first time in his career.
Chris Davis will rebound (somewhat) and hit 30+ home runs
Poor old Davis has had a horrid run in recent years, ever since inking a 7-year, $161M deal with the Orioles after the 2015 season. Last season he was ranked, literally, the worst player in all of baseball, on the way to hitting just .168 in 470 excruciating at bats. His .539 OPS was almost 300 points down on his career mark and he nudged 200 strikeouts despite missing 34 games. The big fella, who hit 53 home runs in 2013 and 47 in 2015, has just never returned to those heights and it's terribly hard to see those good ol' days ever returning. However, with the combination of a new hitting coach, a relaxed rebuilding environment in Baltimore, and an offseason full of extra work, I truly feel that Davis can rebound (somewhat) and return to being a genuine home run threat in the heart of a young, inexperienced Orioles lineup.
The Athletics will crash from their 2018 heights and finish below .500
To this day, I still struggle to see how the Athletics won 97 games last season. Nobody on the team had an OPS over .875 and the team had just one pitcher who recorded more than 10 wins – that being Sean Manaea with 12. Khris Davis had great season with 48 home runs and 123 RBIs, however him aside, the team lacked genuine star power. What they did have though was consistent performers – and lots of them. They all played their part and produced when it mattered most – often when late and close. In one-run games, the Athletics went an MLB-best 31-14. The team also beat up on the struggling Rangers, winning 13 of 19 games against their division rivals. To me, too much went right for this team last season and I just can't see them repeating it – or getting anywhere close to it for that matter. The roster is full of contributors however lacking genuine star power. If their luck changes, even slightly, they're not going to get anywhere near a 97-65 record again.
Vlad Jr. will live up to the hype… and more
Just 19-years-old and built stronger than a Mack truck, Vladimir Guerro Jr. is ready and willing to take MLB by storm. His hitting ability is unrivaled and his plus-power is not too far behind. He is ranked the top prospect in baseball for good reason, and after slashing .381/.437/.636 across four levels in the minor leagues last season, then following that up with a .351/.409/.442 in the Arizona Fall League, he appears ready to take the next step in what is certain to be an incredible career. The Toronto Blue Jays may well be battling for third spot in an American League East division set for a showdown between two heavyweights, however there'll still be plenty of eyes lurking over the norther border, waiting and watching to see what Vlad Jr. will achieve in 2019. The hype suggests it'll be something special, however I believe even those predictions don't do this kid justice…
We will start witnessing the decline of Max Scherzer
I'm certainly not going to be that guy who writes-off one of the game's best pitchers, however after six incredibly good and consistent seasons in a row, I sense a decline in Scherzer's dominance coming in 2019. Midway through the season he'll turn 35 and it's inevitable that age and injuries will catch up to him soon. The National League East is also looking as strong as it's been for quite some time, with the Braves and Phillies set to challenge the Nationals for division supremacy – there's a wealth of good young hitters in this division and this younger generation has no fear. Scherzer will still be a workhorse and eat up innings, and he'll still strike out plenty of free-swinging youngsters, however the number will start to decline, setting the scene for years to come.