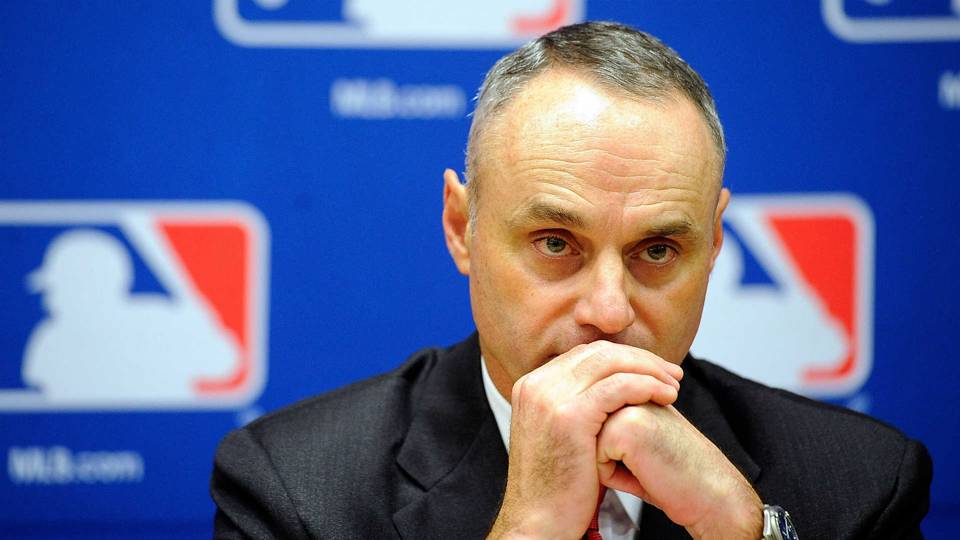 NEW YORK – After a long, cold, dark winter, where Tom Brady's New England Patriots once again forged their way into the Super Bowl, it's almost time to rejoice baseball fans, as in a little over 24 hours our calendars collectively turn to the month of February.
While baseball may rank a distant third behind football and basketball in television ratings, I still believe it remains America's national pastime due to the way it resonates into the country's soul – far more than any other sport does. When February arrives, sun-loving baseball fans re-emerge from their winter hiatus and the narrative shifts from explosive Twitter conversations, where rumors and whispers abound, to thoughts of Spring Training, roster compilations, and the eternal hope of experiencing ultimate success come fall.
It's been another intriguing winter, where the potential destinations of two free agents have stolen most of the headlines. Despite these remaining uncertain, we now find ourselves less than two weeks away from the first pitchers and catchers reporting and many of the game's other top free agents remain unsigned – 14 of the Top 50 to be precise. They are:
Manny Machado (SS, rank 1)
Bryce Harper (RF, 2)
Dallas Keuchel (SP, 5)
Jose Iglesias (SS, 20)
Gio Gonzalez (SP, 22)
Wade Miley (SP, 23)
Mike Moustakas (3B, 25)
Marwin Gonzalez (LF, 35)
Clay Buchholz (SP, 39)
Craig Kimbrel (RP, 40)
Martin Perez (SP, 44)
Jeremy Hellickson (SP, 46)
Ryan Madson (RP, 47)
Freddy Galvis (SS, 50)
It is quite an extensive list and one which is obviously full of talent. In particular, seeing three of the top five still yet to decide upon their foreseeable futures is unexpected and perplexing, and no doubt has both players and their agents beyond concerned.
In recent weeks it's been widely reported that the MLB Players Association is projecting that at least 12, and potentially more than half of baseball's 30 teams will enter the 2019 season with a substantially lower payroll than they did in 2018. Further, no more than a handful, at most, of the 30 are expected to show a significant increase in expenditure. This is despite revenues for most of MLB's 30 teams continuing to rise and valuations reaching uncharted territory – trending north.
Does MLB have a problem on its hands? Absolutely. The market has changed considerably and has been heading that way ever since the current Collective Bargaining Agreement (CBA) came into effect. In the past two winters in particular we have seen the full force of this, and it has now reached perilously delicate levels. Sadly, it is the players, the entertainers we enjoy watching every night, who are the ones missing out.
You probably won't find MLB's Deputy Commissioner and Chief Legal Officer Dan Halem admitting that though. Instead, he claims the players' portion of the almost $11 billion in baseball revenue remains consistent. That, however, of course includes payments to players in baseball's ever-growing and expansive minor league system – many of which are not backed by the union and making less than the national minimum wage. A+ for effort with the clever wording, Dan, however you aren't fooling anyone.
With mounting frustrations, the inevitable questions are now being raised – are we heading towards the first strike since 1994-95? Quite possibly, according to veteran reporter Ken Rosenthal, who just yesterday wrote that there is a palpable threat of an MLB work stoppage. Of course that's not in the best interests of any party, however with the CBA not set to expire for almost three years, things certainly cannot continue the way they are. Tensions are high and they're continuing to mount, and it will be a truly fascinating few weeks ahead as we learn just how much money the biggest names on the aforementioned list secure..