MLB Mailbag – What's the latest on Machado?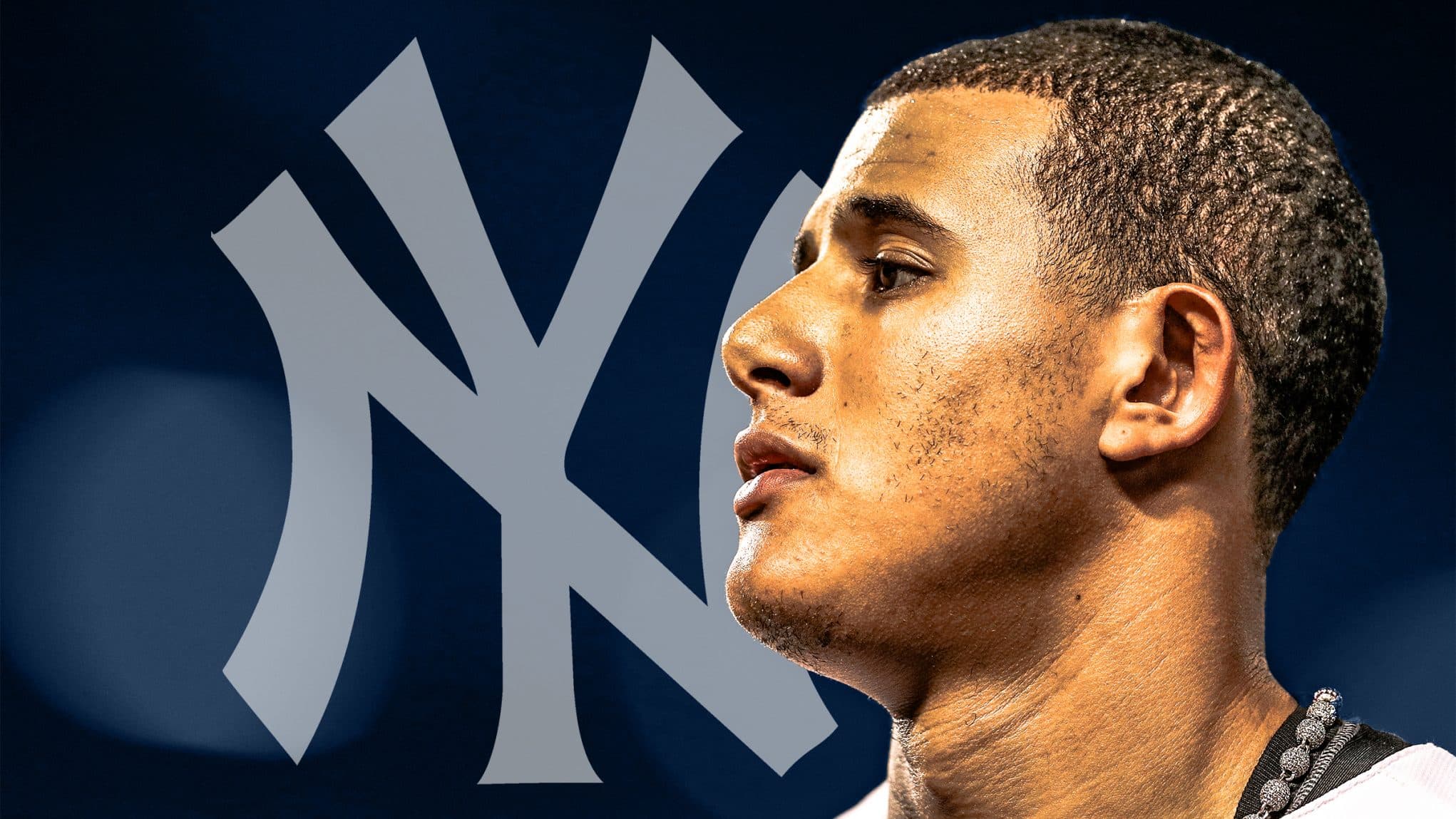 NEW YORK – Baseball free agency – does anything divide opinion and generate as much discussion as this topic does in December and January every year? It's been a massive week and I've thoroughly enjoyed the discussion!
Thanks to those of you who took the time to send in emails and engage in a more extensive conversation. I've enjoyed sitting down with a cold beer tonight, responding to the following questions…
Sharder
I was wondering, do you think Manny Machado will sign soon or do you think it will be like another week or something or month? Also do you think he will still sign with the New York Yankees?
Yes, I fully expect an announcement of Manny Machado's signing will occur soon. I still believe it will be early January, which in my mind is any time within the next week. I do think it will be with the Yankees, something I discussed back in November and became much more certain of late last year – as per below.
Have heard that the #Yankees, #Phillies, and #WhiteSox have all made their final offers to Manny Machado, and it is indeed New York where he'll be heading. Announcement expected early-January.

— DC ✍🏼🎙📊 (@DanClarkSports) December 28, 2018
Despite conflicting reports, Machado and his agent, Dan Lozano, know full well what figures are being offered by all three contenders vying for the 26-year-old's signature – the Yankees, White Sox, and Phillies. I would suggest some finer details are still being worked through – keeping in mind this is unlikely to be a simple contract. Contracts nowadays are not like they once were, and they will increasingly become more complex until there's a new collective bargaining agreement in place. It's no secret players' salaries are decreasing, especially in comparison to ever-increasing revenue. Also, GM's are fighting hard to avoid luxury tax, so agents, like Lozano, will need to be more creative than ever before. This is not an easy task and these things take time.
Salvatore DeLuca Jr.
I'm sure you receive an enormous amount of emails, so I will not be surprised if it takes a while before you get back to me or if you even get a chance to see this email. I wanted ask you how is it do you network and are able to gather credible sources when you report information? Your claim about Yankees targeting Manny Machado is very bold, but I indeed admire your confidence and hope that you are correct. Do you know if he will sign soon? I am always on Twitter, refreshing to see if anything happened. Thanks.
It's very rare that I report new information – I write opinion pieces and leave the news breaking to the big boys in Rosenthal, Heyman, et. al. However in this instance a player I've known for a few years, who happens to be a former teammate of Machado's in Baltimore, sent me a message about Machado's intentions to sign with the Yankees. I queried that, asking for his level of certainty, to which he assured me he's certain it will happen. My source was very clear in stating Machado knew the best figures willing to be offered by the White Sox, Phillies, and Yankees, and that although it may not be the largest sum of guaranteed money, he would choose the Yankees due to his lifelong desire of playing for them and his appreciation of the ballclub's unrivaled history. To answer the networking element of your question, my source and I started conversing some years ago after he read an opinion piece I wrote about him – he enjoyed it and sent me a message saying thanks. The relationship developed from there. 
John Price
Hey Dan, don't you think Baseball free agency has gotten a bit ridiculous? We all thought last year was slow due to the upcoming free agent class (i.e. Machado/Harper) but now it's just as slow, if not slower. It almost feels like to fans that owners care more about the money than winning. My question is; Do you think baseball's going to do something to stop this long, dragged-out process in the coming years? It feels like it's heading towards the direction in which something will have to be done. Teams are getting smarter and these huge "$300M/$400M" contracts aren't going to work anymore.
You're absolutely spot on with some of those comments John – it certainly has gotten ridiculous. While frustrating, waiting for confirmation of signings and watching rosters take shape, I think this is the way of the future now. There's a few factors at play here. Firstly, GM's are smarter than ever before and they're simply doing their due diligence. With the amount of analytical information available nowadays, the different options available resulting from an increased talent pool globally, and the disastrous mega deals of years gone by still fresh in owners' minds, it's inevitable that announcements will take more time. Secondly, I think the media has a lot of blame resting upon its shoulders too. After all, they are the ones hyping up the situation, throwing around ridiculous record-breaking figures which really, aren't based on anything other than speculation. Players read this and expectations are raised. Combine this, with the first factor, and the divide between players and ballclubs has never been wider. That results in the situation we're currently seeing. How will it end? I've been saying for a while now a strike is on the cards – I give it 18 months max.
Bradey Liverio
Although I'm a Yankees fan, I really enjoy and do appreciate your work. My question to you is: If the Yankees ultimately do sign Manny Machado, which a lot of reporters do appear to believe will happen, what do you think happens to Miguel Andujar? Do they keep him and perhaps move him to 1B? Or do they look to trade him for an ace caliber SP? If you use this question in your article, thank you so much! Best wishes for 2019!
Thanks Bradey. With Machado, likely playing 3B, like many others I think Andujar will be surplus to the Yankees needs – despite his obvious talent. While I certainly feel that playing him at 1B is an option, and one which many believe could happen, I think they'll try to trade him in hope of securing some pitching depth in return. With last year's roster, plus the addition of Machado and a strengthened bullpen (which may still get stronger if Adam Ottavino is added), the only area requiring strengthening is the rotation. If that can be bolstered, I think the Yankees have the makings of being one of the best teams seen for quite some time.
JB Filippone
This is a pretty often-talked about debate between Yankees fans so I'm curious to see your opinion. How do you think the Yankees will utilize Manny Machado if he is indeed signed? SS until Didi Gregorius returns, then 3B? If that's the play then what happens to Miguel Andujar? Would Andujar be traded or is a position change or move to full-time DH in the cards, with Giancarlo Stanton moving to LF? Do you think Didi would be re-signed, or would they simply let him walk and plug Machado or Torres at full-time SS?
Since your email JB, the Yankees have signed Troy Tulowitzki as I'm sure you're aware. Since that announcement, it's also been made clear that he will be the Yankees SS until Didi Gregorius returns – sometime around mid-season. As noted above, Machado would play 3B, which I believe will leave Andujar the odd man out and perfect trade bait, being just 23 and coming off the back of a great 2018 season. The Yankees still need to bolster their rotation and what better way to gain some talent than offering up one of the best young hitters in the game?
Steve Wright
Dan, I remember a tweet of yours four years ago that said the Orioles were close to signing a 4+ year deal with Nick Markakis, but that never happened. I know you write opinion-based articles and you don't usually report news, but you were wrong then so why should I believe you now about Manny Machado joining the Yankees?
I'm not asking you to believe me Steve – I'm simply passing on what I heard. I'd also like to correct your statement regarding Nick Markakis. In September 2014, before the season had ended, I noted that Markakis was working on a contract extension that would keep him in Baltimore. It was widely reported at the time that each party wanted to continue the relationship and Markakis later confirmed he was seeking at least four years. However, while the figures exchanged between the two parties were certainly within the ballpark (pardon the pun), the stumbling block was a herniated disc which showed up on the outfielder's MRI. As such, the Orioles were only prepared to offer three years, which wasn't enough to keep the veteran who went on to sign with the Braves. As you'll see below, the tweet said they were working on a contract extension, not that a deal was close.
Source close to Markakis – "Markakis is working on a contract extension either 4 or 6 years."

Great news for the Orioles!

— DC ✍🏼🎙📊 (@DanClarkSports) September 16, 2014
April Fletcher
How many games do you think the Orioles will win in 2018 and what can we expect from the young team?
Call me Nostradamus April – I guarantee you they'll win exactly 47 games in 2018, falling 61 games behind the Red Sox who will go onto win the World Series. Ok, in all seriousness, I assume you mean 2019? Look, it's really hard to say. On one hand, I would like to think they couldn't finish with a worse record than thy did last season, 47-115. However, the roster is significantly weaker than it was this time last year, and the lack of pitching – especially the young, inexperienced bullpen – is a real worry. In order to win more than 50 games, they'll need bounceback years from Dylan Bundy (8-16, 5.45 ERA in 2018), Alex Cobb (5-15, 4.90), and Andrew Cashner (4-15, 5.29). David Hess (3-10, 4.88) will also need to find some consistency and build upon some promising outings last year. The lineup is also pretty concerning and mixed among the youth, there's plenty of unknowns. Can Chris Davis bounce back and earn some of that $161M he's being paid? What's Mark Trumbo got left in the tank? Can Trey Mancini return to his 2017 form? What will the young outfielders, Mullins, Hays, and Stewart produce? Really, it's impossible to say, however I'm going to hope they don't lose 115 games again. My answer? 59 wins.
Peter Noble
If Manny Machado doesn't sign with the Yankees, will you delete your account?
Sorry to disappoint you Peter, however I don't believe we'll ever get to this. If the Phillies or White Sox do increase their offers at the last minute and Machado heads somewhere other than New York though… No, I probably won't delete my (Twitter) account – as much as some angry Yankees fans would want me to. I will however donate $150 to the American Cancer Society as per my agreement with Derek DeFeo.