Phillies Prospect, Edwards, Continues to Impress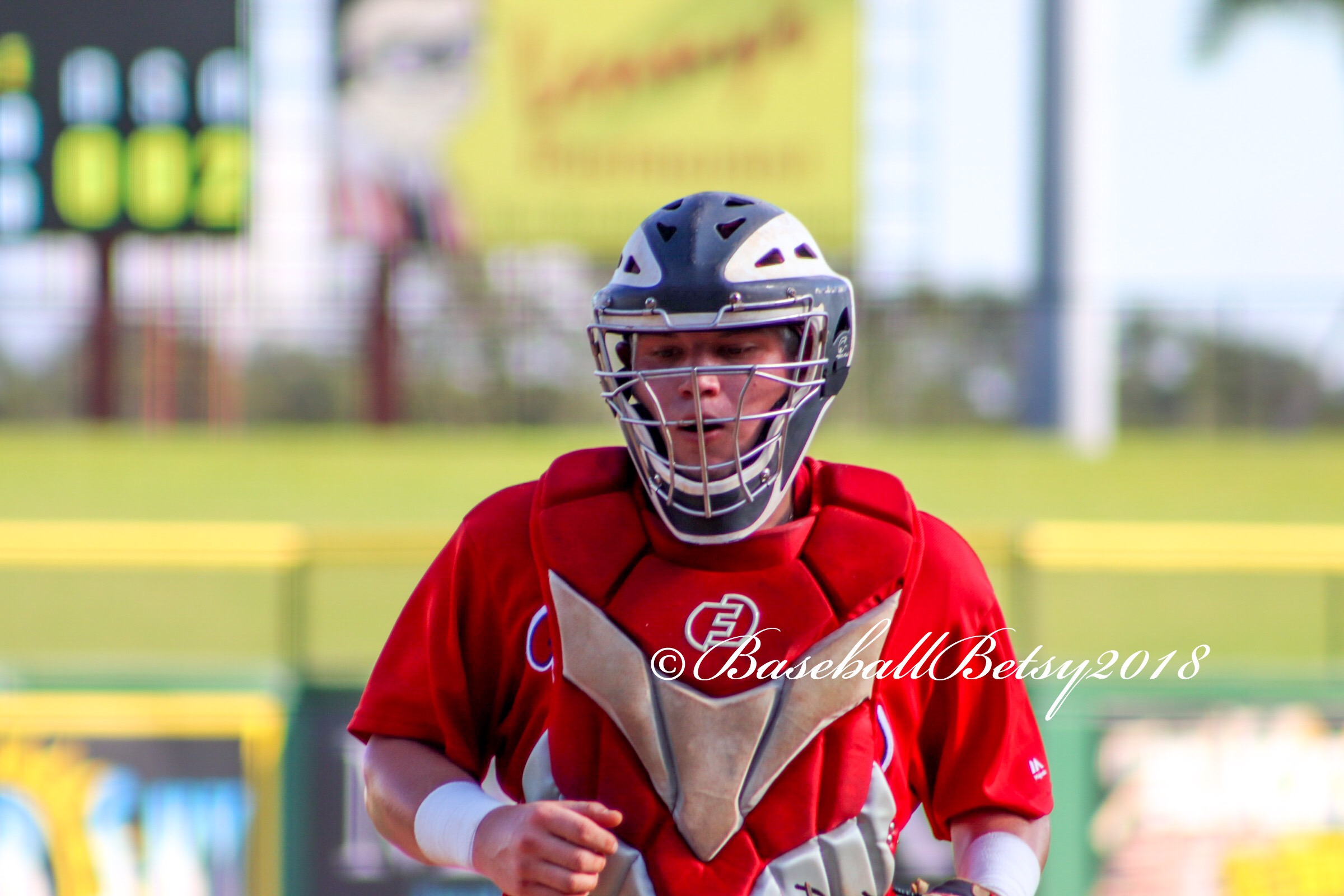 PHILADELPHIA – In the space of just six months, Mitch Edwards has quickly gone from being a relatively unknown teenage catching prospect in Australia, to one of the most intriguing young players within the Philadelphia Phillies organization.
After inking a deal with the Phillies in June, the switch-hitting Edwards has impressed scouts and coaches all over the globe, showing power from both sides of the plate, a deadly arm which continually catches would-be base-stealers unaware, and a level of maturity well beyond his years.
Having protected his foreseeable future with an intelligent deal that offered a $100,000 (USD) signing bonus, yet also guaranteed $80,000 (USD) to fund his college studies should he be released before his deal expires in seven years (or he doesn't reach the major leagues), Edwards immediately headed north to start his pro career with the Phillies East team, competing in the rookie-level Gulf Coast League. Appearing in 16 games, the strongly-built youngster standing at 5'11" slashed a respectable .250/.308/.417 through 39 plate appearances. Of his nine hits, four were for extra bases, with one leaving the yard. While producing solid returns at the plate, it was behind the dish where he really impressed, with 57 error-less innings and throwing out six of nine runners – a league-high 67%.
Following these strong returns, Edwards was sent to the Phillies' Fall Instructional League, a three-week long extended mini-camp where minor leaguers get some additional work in before calling it a year. Here, the Australian continued to excel both at and behind the plate, and was ultimately named the Phillies' best international player. The success reaffirmed the view of many within the organization that he could indeed be one to watch.
Shortly after the extended mini-camp, Edwards elected to play for Australia in the U23 World Cup, played in Columbia. Twelve countries participated in the prestigious tournament and Edwards found himself splitting the catching duties across the Australian team's eight games. In his four appearances, he went 5-for-10 with five runs scored and six RBIs. He hit a double and two home runs, and also drew a pair of walks. Of all players in the tournament, Edwards had the highest OPS of 1.783. Yet again he impressed behind the plate, with sound defensive skills and a real maturity in the way he controlled games. His feats in the game against Korea were particularly impressive (video below).
Following the tournament, Edwards headed home to his native Australia where he joined the Adelaide Bite ahead of the 2018-19 Australian Baseball League (ABL) season. The League, revamped in 2009, has seen some of baseball's biggest names continue their development as high-ranking prospects over the American winter, with Didi Gregorius, Ronald Acuna, and Kevin Kiermaier among others calling 'Down Under' home for the season in recent years. Through 26 games in this current campaign, the Bite sit third in the Southwest Division with an even .500 record, three games behind the division-leading Perth Heat (16-10). Edwards, predominantly catching with the occasional appearance DH'ing, has played in all 26 games, hitting .312 (29-for-93) with a .799 OPS. He has five doubles and two home runs, and has knocked in 13. He's also hosed nine (of 26) would-be base stealers, the most of any catcher in the League.
With sustained success over six months across all tournaments and leagues, Edwards is proving himself to be incredibly adaptable and pleasingly consistent. Guided by his father John, a former pro baseball player himself who spent five seasons combined in the Minnesota Twins and Colorado Rockies organizations, and a wealth of knowledge within the Phillies organization, there seems to be plenty of room for continued development. That, coupled with his obvious talent and eagerness to play as much baseball as he can, should see him continue this rise through the minor leagues in hope of one day joining the 33 other Australians who have reached baseball's brightest lights.