Ovechkin's Hot Stick Continues Caps' Surge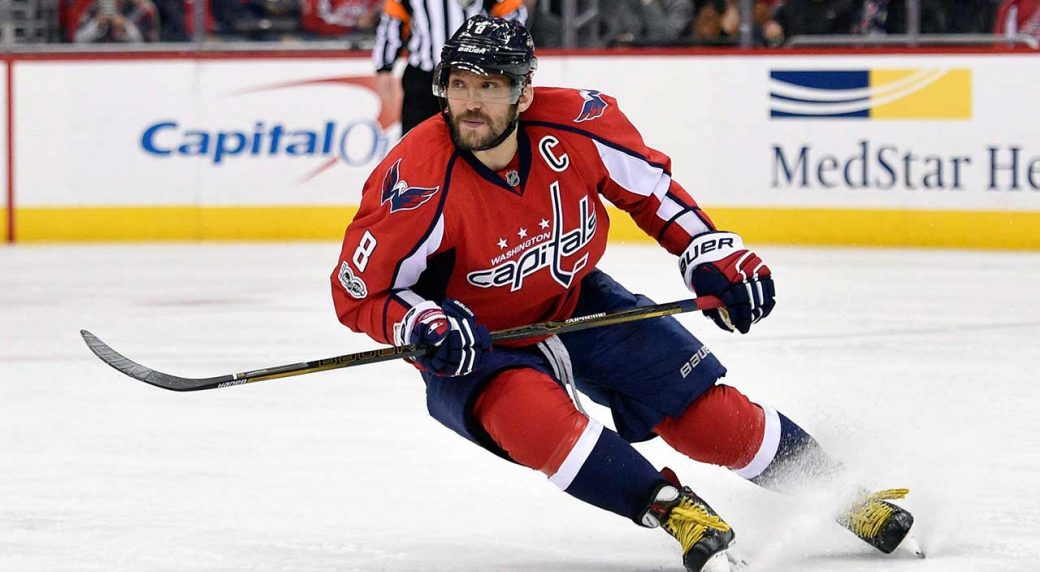 WASHINGTON DC – After the Washington Capitals finally lifted the Stanley Cup for the first time in June, many within hockey circles wondered what affect that could have on the franchises' greatest ever player, Alex Ovechkin. Having won every major individual award possible throughout his incredible 14-season NHL career, the only thing eluding Ovechkin was the title of Stanley Cup champion. So often, fairly or unfairly, it was the one blemish which rival fans and reporters alike would point to when discussing just how high the 235 pound ferocious Russian sat on the list of all-time greats of the game. Many believed, and understandably so, this was the fire that burned inside of him – it was the number one motivation pushing him to such incredible goal-scoring feats. As such, after he achieved his dream in June, it remained to be seen whether or not that would lessen his hunger for lighting the lamp.
Despite the mystery surrounding what impact this could have on the 33-year-old, it hasn't taken long to become clear. Through the first 31 games of the 2018-19 season, Ovechkin has proved that not only would his production not be lessened, it would, in fact, head in the opposite direction. 28 goals and 42 points total sees him sit comfortably on top of the League's goal-scoring leader board, five goals more than anyone else with the Avalanche's Patrik Laine next best with 23.
While his form throughout the entire season to date has been impressive, it's been the last four weeks where Ovechkin has stepped things up to another level – a level even higher than what we've seen from him in the past. Since November 16, he's scored points in each of the 13 games the Capitals have played, scoring 16 goals and 22 points total during this stretch. The Capitals have won 11 of those games and have extended their lead over the Columbus Blue Jackets in the Metropolitan Division to five points.
Alex Ovechkin #ALLCAPS

• Points in each of his last 13 games
• 16 goals, 6 assists in this stretch
• 28 goals, 14 assists on the season
• On pace for 74 goals in 2018-19

This man is absolutely incredible. @Capitals. pic.twitter.com/498pgLXopd

— DC ✍🏼🎙 (@DanClarkSports) December 15, 2018
Tonight, against the Carolina Hurricanes, he helped the Capitals come from three goals behind on the way to a shootout victory. With three goals, the 22nd hattrick of his career, Ovechkin was once again named one of the three stars of the game. The win sees the Capitals move to 22-0 in games in which he scores a hattrick, something which is unrivaled in franchise history.
With 28 goals in 31 games, Ovechkin is on pace for a somewhat absurd tally of 74 goals this season. While there's a lot of hockey to be played between now and early-April, the way in which he is playing suggests a figure close to that mark is certainly achievable. It would comfortably eclipse his career-high of 65 in 2007-08, and would have him knocking on the door of 700 career goals by season's end.
Quite clearly, the impact of winning the Stanley Cup last June has only been positive for Ovechkin and the Capitals, with team's captain looking more relaxed on the ice, and playing with a clearer mind than ever before. For rival teams hoping to see a championship hangover, they'll be bitterly disappointed, as the boys from DC look set to challenge yet again for the ultimate success.