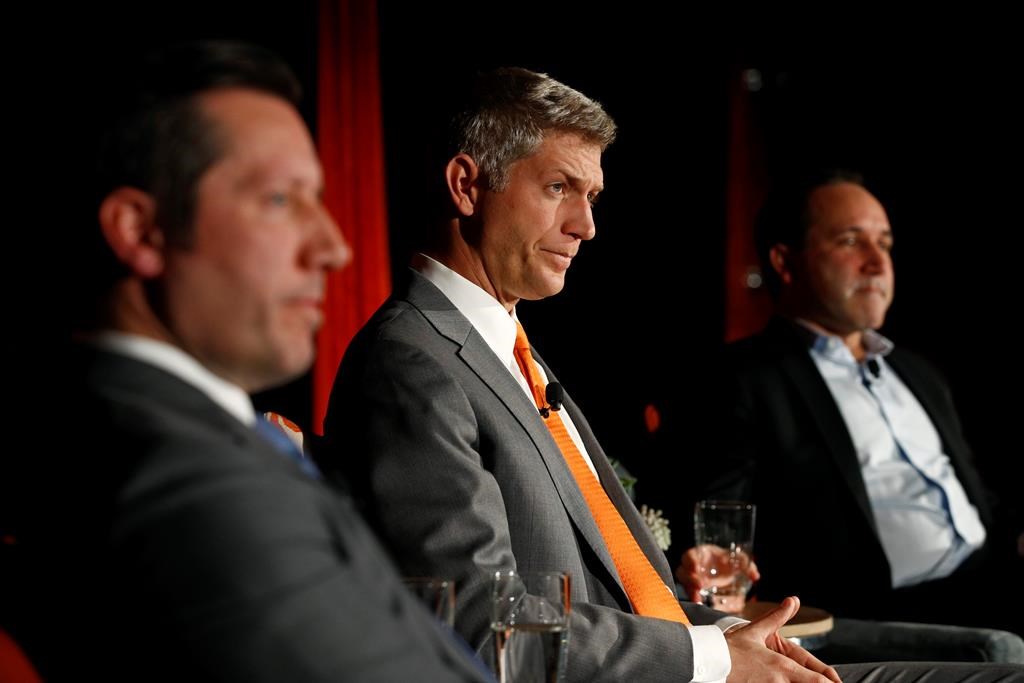 BALTIMORE – Often in life when you first cross paths with an individual, it's easy to tell within a mere few seconds whether you like or dislike them, or whether you feel confident in their ability.
The old saying, 'first impressions last', is one which I've found to ring true far more often than not. In the case of new Baltimore Orioles General Manager Mike Elias, if the performance he gave during his inaugural press conference yesterday is anything to go by, the Orioles are onto an absolute winner. Surrounded by the Brothers Angelos, one on each side, Elias faced the Baltimore media for the very first time and as many had hoped – possibly even expected – he impressed all within earshot with a confident yet calm demeanor, intelligent insight, proud professionalism, and determined attitude.
After ownership representatives John and Louis Angelos had explained to the gallery the exhausting seven-week long process undertaken to find the Orioles' new General Manager, which included meeting with many highly qualified candidates from all corners of baseball, Elias, quite simply, stole the show. He started by thanking the Angelos family for the opportunity and telling fans that the vision and plan held by ownership is one full of excitement. He also, very class-fully, thanked his previous employer the Houston Astros, and outlined just how well run an organization it was. He noted that the Astros were baseball's benchmark organization at this current point in time, however hoped that the Orioles would be there themselves in years to come. He then, with a sense of surety, stared down the city's most harshest critics, outlining his plan to take the Orioles from the bottom of baseball's organizational pile, right to the top where it can once again be admired and feared by all. He wants to restore the Orioles reputation and return it to being the smartest, most forward-thinking and progerssive organization in all of baseball.
Growing up in Northern Virginia, the opportunity to share his childhood memories of visiting Baltimore and frequently attending games at Oriole Park at Camden Yards wasn't one he would let slip, reminding the faithful fans that he too knows this team's history and values it immensely. He explained how he knows the city, and importantly, he loves it.
Elias noted the importance of implementing a large, multi-pronged effort across all of baseball operations, and how extensive the level of work and investment required will be to build the organization from the bottom up, boosting the strength of the minor league teams from Rookie Ball to Triple-A, and of course the Orioles themselves. He noted the importance of, and the improvement required in scouting – both domestic and international, player development, coaching, and analytic support systems. He stressed the shift in focus the organization must have towards quantitative analysis, and the fundamental role it plays in organization-wide success. He acknowledged the amount of work which needs to be done to improve processes and decision making across all of those areas, and the need to improve the quality and skillset of staff.
Pleasingly, Elias noted that this journey will take time and that it's a process that can't have shortcuts – finally, it seems, there'll be no more dumpster diving for short-term highs which rarely amount to any levels of sustained or true success. In outlining the process so concisely and so honestly, he set very clear expectations, seemingly inviting the fan base to come along for the ride and to remain patience. He then added a sense of reassurance which has so long been missing from Orioles-related press conferences, reaffirming that his processes work – as seen in two organizations previously – and that they are absolutely worth it in the long run. It was impossible to not feel at ease after hearing him speak with such assertiveness and confidence in his own ability to achieve success.
All in all, Elias passed his first test with flying colors and it certainly seems that all of Baltimore is already on his side. Whether it be beat writers, former players, or fans sharing their passionate views on social media, there's been a wave of support behind Elias since his appointment and this has continued to swell these past 24 hours. Gone are the days of the seemingly divisive Dan Duquette and his bag of cliches. Baltimore finally has a General Manager with youth on his side, a knowledge-bank full of fresh ideas, a record of proven success, and the confidence required to return the Orioles to their glory days. This journey, it certainly seems, will be one full of excitement and success.