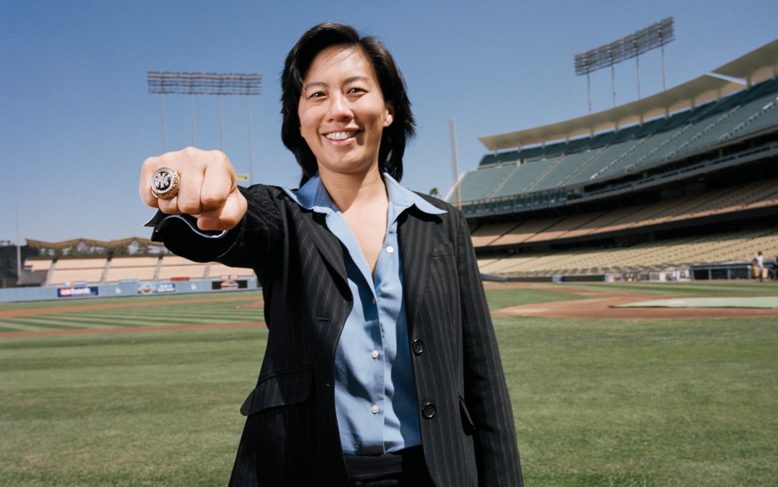 BALTIMORE – Following a horrendous 115-loss season and a mass exodus of personnel both on and off the field, the Baltimore Orioles are essentially starting from scratch.
On field, the organization is the worst performing in all of baseball and it possesses a farm system which, in its current state, doesn't provide all that much hope for the future. Off field, attendances and television ratings have plummeted, and it has numerous vacancies in high-profile positions within the front office. The organization truly is embarking on a massive rebuild as it looks to work its way back into contention within baseball's toughest division. To do that, it must be bold and it must be brave. It must bring in fresh personnel with new ideas and new ways of business, and above all else, it must absolutely change its stale old ways.
One of the key roles needing to be filled before anything else is that of General Manager, replacing Dan Duquette who recently finished up his seven year tenure with the Orioles. Duquette divided opinion within Birdland, with blame for many failures sometimes being attributed to him, or the much easier excuse of blaming Peter Angelos' meddling ways. For mine, neither can escape without criticism. Duquette lost my respect when he tried to flee to Toronto in early 2015 when still having almost three years to run on his contract with the Orioles. Regardless, that's history and we all need to shift our minds forward.
Filling the GM role is probably the most important thing the Orioles need to do this offseason. The person appointed has a mountain of work ahead of them, as the organization looks to explore the international market with more tenacity than ever before, looks to continue the work of Duquette very late in his tenure to rebuild the poor farm system, and deciding where to spend some money this winter in what is expected to be yet another interesting free agency market. In addition to that, a new Manager needs to be appointed and a new team of coaching staff needs to be established around him. To say the Orioles need a new GM that can hit the ground running is an understatement. Every day that passes now is one in which they're falling further behind the other 29 major league teams.
To me, the answer is quite an obvious one – it's Kim Ng.
Ng is a star and thoroughly deserving of the opportunity. Her experience and credentials are as good as any other candidate on the market who is seeking a new challenge – and what a challenge this would be. Since her days as a wide-eyed, eager intern with the Chicago White Sox in the early 1990s, Ng has succeeded at anything she has tried her hand at. She progressed through the White Sox organization rapidly and quickly established herself as one of the sport's most promising young administrators. By 1995 she had secured an Assistant Director of Baseball Operations role and later that year became the youngest person – and first woman – to present a salary arbitration case in the major leagues and win. In 1998, at just 29 years of age, she joined Brian Cashman in New York as Assistant General Manager of the Yankees, one of just three women to ever hold such a position. After enjoying the highs of World Series success in the Bronx, she headed to Los Angeles in 2001 to take up the Vice President and Assistant General Manager role with the Dodgers, where she continued to learn and enhance her reputation within the industry for a decade. Forever searching for a new challenge, she joined Major League Baseball just prior to the 2011 season starting, taking on the Senior Vice President of Baseball Operations role, reporting to legendary Hall of Famer, Joe Torre.
Ng's experience in baseball has seen her rank as high as #13 on Forbes Most Influential Minorities in Sports List, #5 on Forbes Most Powerful Women in Sports List, and named one of Adweek's Most Powerful Women in Sports. She has enjoyed World Series success with the Yankees and played a key assisting role in seeing the Dodgers return to being one of baseball's most powerful teams in the mid-to late 2000s, reaching the playoffs four times between 2004 and 2009. While Ng's journey has been one of learning, development, and ground-breaking success, a GM role has always managed to elude her. She has previously applied for such roles with the Seattle Mariners, San Diego Padres, and Anaheim Angles, and just recently has had her name linked to the San Fransisco Giants and New York Mets. Still, however, her dream of becoming MLB's first female GM has not yet occurred. The Orioles can change that, though.
This would be the first of many opportunities the Orioles have to make bold, brave decisions. Hiring the first female GM would be historic and could provide an injection of excitement so desperately needed in an organization which for far too long has been stuck in its ways. The Orioles need someone with a wide-range of experience across multiple organizations, something which Ng has, and most importantly, the Orioles need someone who has high expectations and has experienced the levels of work-ethic and culture required within an organization to achieve the ultimate success. Ng has this too.
While it has been reported this week that the Orioles are still not close to determining who the new GM will be, Ng's name is definitely on the radar. Multiple sources have reported that the organization has requested an interview with her, and the Orioles also held a brief interview with ex-Dodgers GM Ned Colletti during the summer, where Ng's name must surely have been discussed. Other candidates being linked to the Orioles' GM role include Ben Cherington, Mike Elias, and Dan Kantrovitz, however it's Ng's name which, to me, makes most sense. She's got almost 30 years of experience under her belt to bring to an organization which is at rock bottom. The opportunity for both parties is exciting, however it requires some non-traditional thinking from one of baseball's most stubborn, traditionally-viewed ownerships. With Peter Angelos having recently handed the reigns over to sons Lou and John, perhaps the time is right for history to be made and the Orioles to finally head in the right direction?