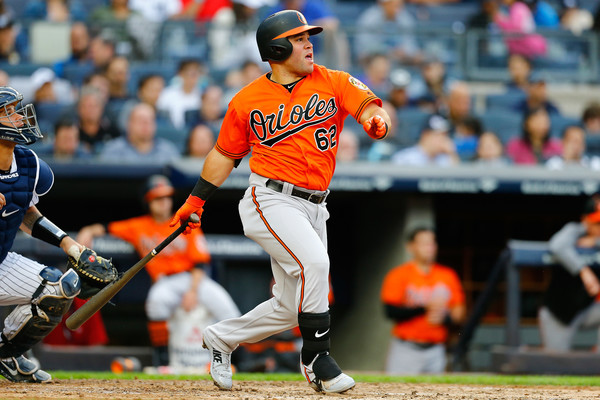 BALTIMORE – The fourth edition of Highlights Of An Historically Poor Season explores some of the rookies who performed well in the second half.

As with professional sports, tumultuous seasons typically create opportunity for others and for the 2018 Orioles, this certainly occurred. In total, a staggering 17 players had their big league dreams come true, with a large percentage of that being pitchers.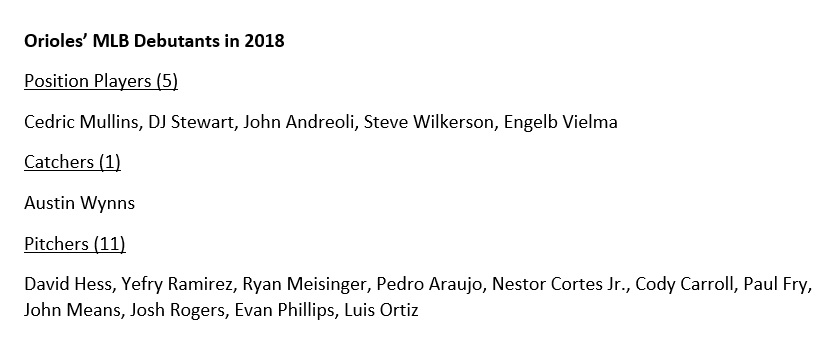 Despite most debutants producing poor results and realizing just how hard it is to succeed at the highest level, there were a few exceptions who looked quite comfortable under baseball's brightest lights.
Cedric Mullins – As noted in the first edition of this five-part series, stepping into the shoes of Adam Jones is a task of momentary significance and importance in Baltimore. That is what Mullins had to do though, and full credit to him for doing so seamlessly. In the outfield, his range and ability to shag fly balls which, quite frankly, Jones would have struggled to reach, was often on display, while at the plate he slashed a respectable .235/.312/.359 from 170 at bats and also swiped two bags.
Paul Fry – While the inexperienced bullpen faltered time and time again in the second half of the season, 25-year-old Fry turned in numerous performances which will fill Orioles fans with considerable hope. Through 35 appearances and 37 2/3 innings total, the lefty worked to a solid 3.35 ERA and struck out 36 hitters. Against right handers especially he performed well, restricting hitters to a .218 average while striking out 20. Perhaps the most impressive thing of all though was his ability to prevent extra base hits, allowing just four doubles and one home run from the 159 hitters he faced.
David Hess – Heading into the 2018 season, 24-year-old Hess wouldn't have even in his wildest dreams imagined he would make 19 big league starts (21 appearances total) and pitch 103 1/3 innings, however due to the dire circumstances plaguing this ball club, that's exactly what he did. While his 3-10 record and 4.88 ERA may look somewhat unattractive on paper, eight of those 19 starts were 'quality starts' and on seven occasions he worked through at least six innings, allowing two runs or less. His numbers against hitters on each side of the plate were similar, and the biggest concern is his ability to keep the ball in the park, allowing 22 home runs. The talent is there though and with some consistency, could prove to be a valuable back-end rotation guy for years to come.
D.J. Stewart – Highly touted since being drafted by the Orioles in the first round of the 2015 MLB Draft, Stewart's progression through the Minor Leagues has been full of inconsistency and frustration. This continued in 2018, however despite the ongoing concerns, a call-up down the stretch was highly speculated given the situation the team found itself in. When the call-up came, Stewart started nervously, going 0-for-13 in his first five games, before sparking to life against the Toronto Blue Jays and continuing that on until season's end. By that time, Stewart had boosted his slash to a very respectable .250/.340/.550, hitting three doubles and three home runs in just 40 at bats. Set to be given further opportunity in 2019 and now armed with a self-belief in knowing he can succeed in the big leagues, perhaps Stewart's time to shine has finally arrived?
In addition to the four noted above, other rookies who showed some spark yet struggled for consistency were Tanner Scott (51 1/3 innings, 5.40 ERA), Yefry Ramirez (65 1/3 innings, 5.92 ERA), and Ryan Meisinger (21 innings, 6.43 ERA). All three will be looking to improve on this aspect of their respective games next spring in hope of breaking camp with the big league team.
While the results in the win-loss column have obviously been bitterly disappointing, the excitement that comes with watching tomorrows potential stars will keep the most loyal of fans interested. The beauty of the current rebuilding situation is that the organization has plenty of opportunities to test out the best young players in order to see whether they sink or swim. This will continue throughout 2019 and at least the following few seasons after that.