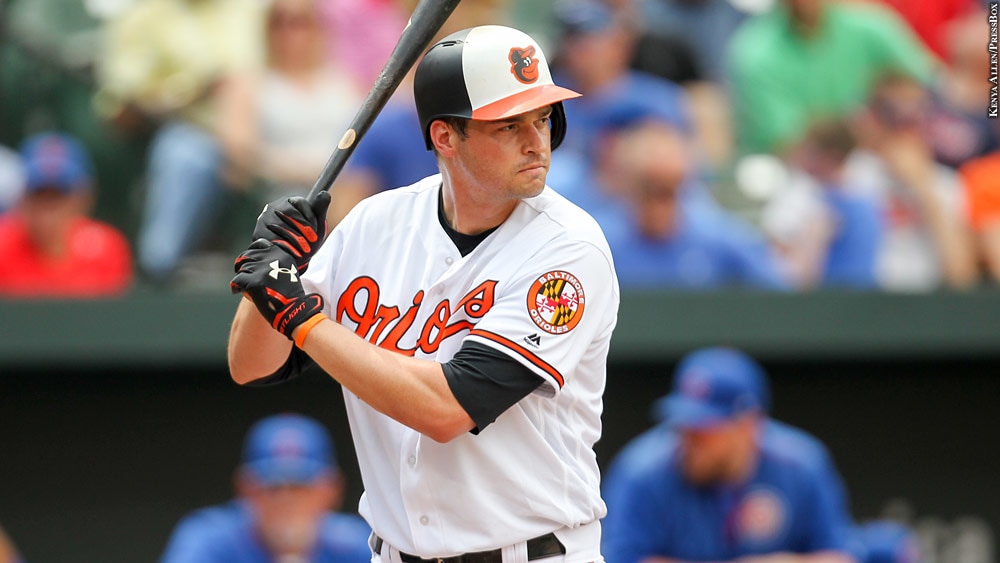 BALTIMORE – The third edition of Highlights Of An Historically Poor Season explores Trey Mancini's dramatic form reversal post All-Star break.
Had it not been for Aaron Judge, Trey Mancini may well have walked away with the 2017 American League Rookie of the Year Award. His sizzling debut form down the stretch in 2016, followed by a very strong first full season in 2017 gave Orioles fans hope that 'Boom Boom' may soon develop into one of the team's brightest stars.
His start to the 2018 season however was slow, and by the time the All-Star break had arrived, his .216 average and .655 OPS left Orioles fans wondering if it was just a prolonged slump, or something more concerning. Had opposing teams worked out Mancini's flaws? Did he have the baseball maturity to adjust and overcome? While his power remained, going deep 12 times, the ability to hit consistency had deserted him. He looked a shadow of the confident rookie strutting his stuff just a season earlier.
Frustrated, yet forever hard-working, the break came at the right time and provided him with an opportunity to refresh and come out firing in the second half. As it was for Cobb, it was just the tonic, as the 26-year-old performed better than any of his teammates and together with Adam Jones, provided some stability and familiarity to an underperforming and ever-changing lineup. Importantly, he returned to the consistent hitter with plus power that Birdland had grown to value so greatly.
First Half / Second Half Splits – Trey Mancini
At Bats: 328 / 254
Average: .216 / .276
OPS: .655 / .792
XB Hits: 24 / 26
Home Runs: 12 / 12
RBI: 26 / 32
AB/K: 3.6 / 4.1
BAbip: .260 / .317
tOPS+: 85 / 119
sOPS+: 81 / 114
Through more than 250 at bats after the break Mancini added almost 30 points to his 2018 batting average, going 70-for-254. His healthy OPS which nudged .800 lead the team during the second half of the season, largely thanks to a sizzling month of August where he slashed .291/.319/.555, hitting seven home runs and six doubles, and knocking in 20 along the way.
Buoyant by the strong finish to the season, Mancini heads into winter feeling far more encouraged about what 2019 may bring and hopefully for these historically poor Orioles, it's more of the same.