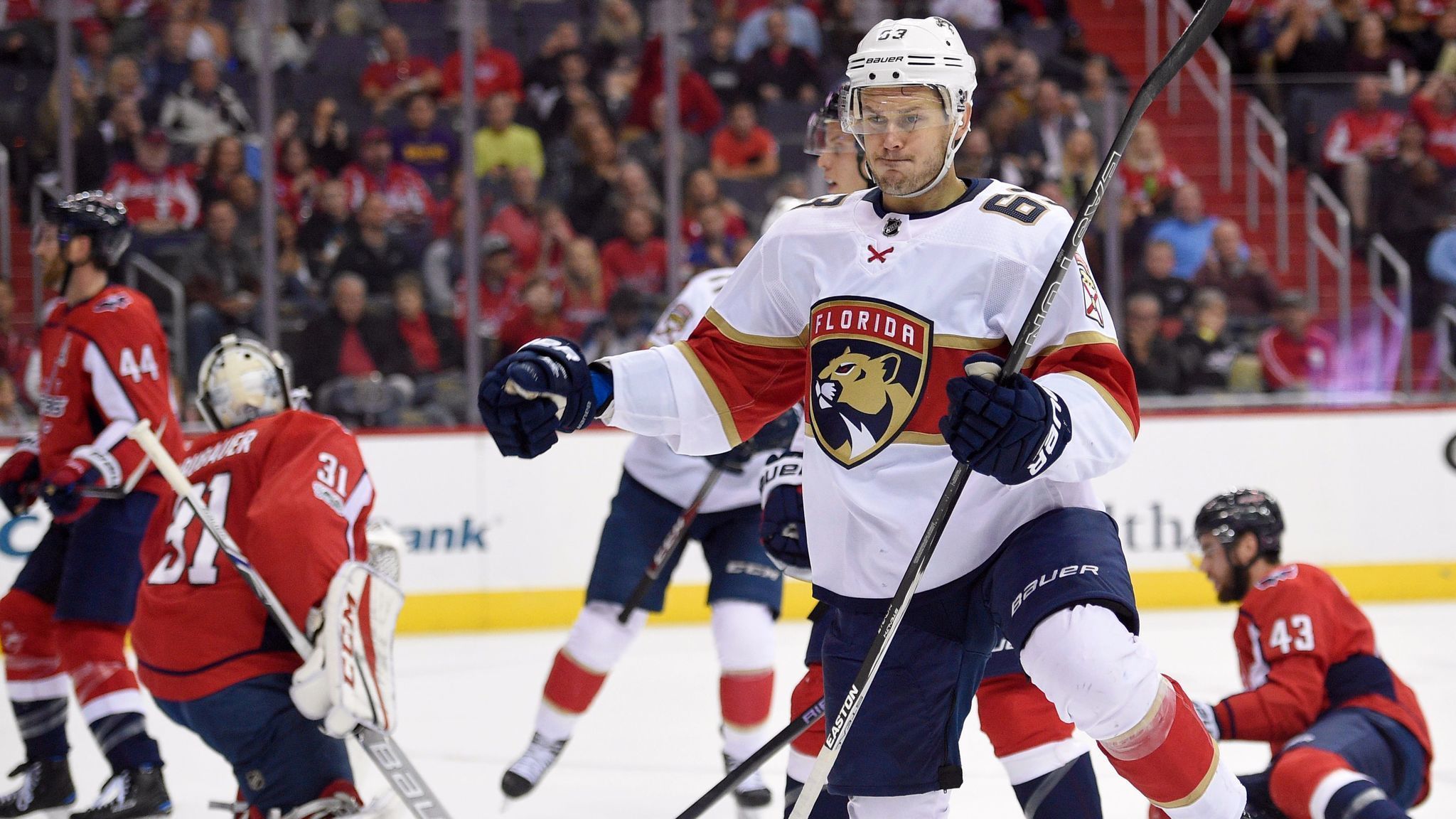 After the thrill of successive Presidents Trophy winning campaigns in 2015-16 and 2016-17, Washington Capitals fans are entitled to feel a little frustrated by the team's mediocre 4-4-1 start to the 2017-18 season. Throughout the Capitals' first nine games we've been treated to some stellar hockey, most notably from Alex Ovechkin, however they've struggled to find consistency as a new-look roster is seemingly taking some time to gel.
Defense
The team appears to be struggling with the loss of Karl Alzner and Nate Schmidt who both departed during the offseason, while Kevin Shattenkirk, who featured in 19 games for the Caps down the stretch last season, also departed. Among others, the younger, less experienced defensive trio of Aaron Ness, Madison Bowey, and Taylor Chorney simply haven't been as reliable as Barry Trotz would have expected and must each improve for the Capitals to stem the bleeding.
The numbers are concerning, with the Capitals conceding 3.4 goals per game – a figure considerably higher than the marks of the previous two seasons at 2.2 and 2.3 respectively. Contributing to this is the amount of shots being allowed, which currently sits at 33.0 per game. Yet again, this figure is notably higher than it was in each of 2016-17 (27.8) and 2015-16 (28.4). The other concerning figure for Trotz to mull over is the percentage of games where the team is allowing four or more goals. In 2016-17 this tally was allowed in just 18% of the Capitals' 82 games, while it rested at 21% in 2015-16. This season however it's sitting at 44%, with four or more goals being conceded in four of their first nine games.
Penalties
A lack of discipline has haunted the Capitals in the early parts of the 2017-18 season, allowing 10.0 penalty minutes per game which is a 15% increase on last season's mark of 8.7 and 12% higher than it was in 2015-16 (8.9).
The major culprits to date have been Tom Wilson (3.0 PIM per game), Andre Burakovsky (1.9), Matt Niskanen (1.6), and Aaron Ness (1.3). Struggling defensively as it is, the team needs to be more disciplined and avoid the penalty kill, which is struggling in 2017-18 at a success rate of just 76.9%. In 2016-17 that figure was 83.8% and even higher at 85.2% in 2015-16.
Offense
Buoyed by strong returns from Alex Ovechkin (10) and T.J. Oshie (6) who each sit within the League's top tier of goal scorers, the Capitals' 27 goals at an average of 3.0 per game has them relatively close to the mark achieved last season at 3.2 per game. In 2015-16, that mark was also 3.0. The solid offensive returns however are boosted somewhat by improved levels of success with the extra-man advantage.
Pleasingly, the Capitals have scored in 25% of their power play opportunities this season, which is better than the marks achieved in each of the past two seasons at 23.1% and 21.9% respectively. T.J. Oshie (4) and Alex Ovechkin (3) have combined for seven of the eight power play goals scored thus far.