Trade Period Haul Signifies Return Of Feared Bombers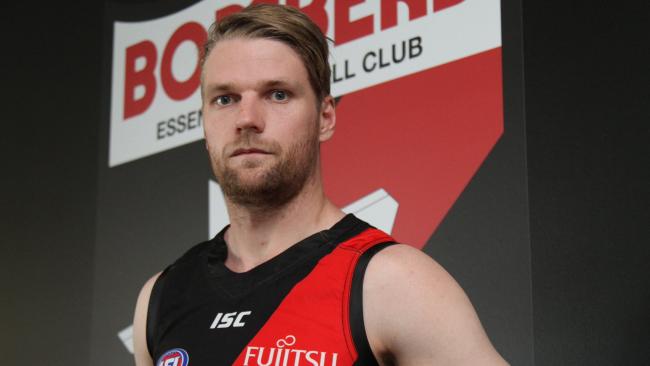 During the darkest days of the Essendon Football Club Supplements Saga, even the most optimistic of Bombers fan would have wondered just how long it would take for their proud club to return to its glory days as one of the AFL's powerhouse clubs.
Fined two million dollars, scrambling to retain an unprecedented amount of departing sponsors, and unsure of where they would find 22 capable players to take the field, the Club was in turmoil. Its reputation – one which took in excess of 140 years to build – was seemingly ruined. In fact, the Club was in such a predicament both on and off field that it is a widely-held belief that some – if not many – of the other 17 AFL clubs simply would not have survived. Perhaps, in hindsight, that is why the AFL went as hard as it did.
As the Saga played out in court rooms both in Australia and overseas, the Bombers' fate was ultimately sealed with a guilty verdict and all that was left to do was bounce back – some way, some how. Experts were unanimous in thinking it would take years for the Club to return to its former self, while fans of rival clubs were joyfully predicting decades. 
How wrong they were.
Following a successful return of the suspended players in 2017, the Club finish 12-10 and returned to finals action for just the fourth time in 13 years. Buoyed with anticipation, the Club's loyal fans continued their show of support as 67,768 signed on as members – a rise of almost 18% from the previous year and the most in the Club's 146-year history. Only the reigning premier Western Bulldogs (21%) and expansion club Greater Western Sydney (37%) saw a bigger rise.
With a renewed level of on-field success, an exciting young playing list full of potential, and backed by a strong financial return, the Bombers entered the 2017 Trade Period as a destination club for the first time since the Saga began. In a bold yet pleasingly confident move, the Club wasn't afraid to show its hand publicly, as https://www.cialissansordonnancefr24.com/ List and Recruiting Manager Adrian Dodoro set his eyes on recruiting three further young stars to bolster the list and ensure continued success would be achieved in 2018. These stars were forward Jake Stringer (Western Bulldogs), defender Adam Saad (Gold Cost Suns), and forward/midfielder Devon Smith (GWS Giants).
He nailed all three.
The recruiting coup has seen Essendon surge from finals contender to legitimate Top 4 chance, and the punters have already jumped on board. Following the trio of signings this week, the Bombers' 2018 market odds have shortened considerably, paying just $1.65 to play finals, $3.50 to secure a double-chance in the Top 4, and $15.00 to win the premiership.
Already possessing an abundance of young talent in Dyson Heppell, Joe Daniher, Zach Merrett, Darcy Parish, and AFL Rising Star Award winner Andrew McGrath, the Club is set to embark on yet another exciting era as it continues its push for a record-breaking 17th premiership.
Speaking on the highly successful Trade Period, Dodoro said:
"I think the celebration for our football club is that we're relevant again and we're respected in the industry and we're playing finals. It's just great that players want to come to our Club. We've fixed up some areas of our list that we needed to address with guys that are 23 years of age and will be at the Club for many years to come"
Bombers CEO Xavier Campbell said the success was the result of an aggressive list management strategy which was perfectly executed by the Club's football department, and further proof that the Club has overcome the Saga which haunted it since 2012.
"It's part of that rebuilding process and somewhat a validation that we're on the right path."
While the signings obviously signify a stronger playing list, just as importantly, the Club has proven to its fans that it can once again deliver deals and further enhance its reputation as a Club to be feared. The intimidation factor which was so frequently on display in eras prior, is returning far quicker than most expected, and for a proud club like Essendon, that typically results in the ultimate success.