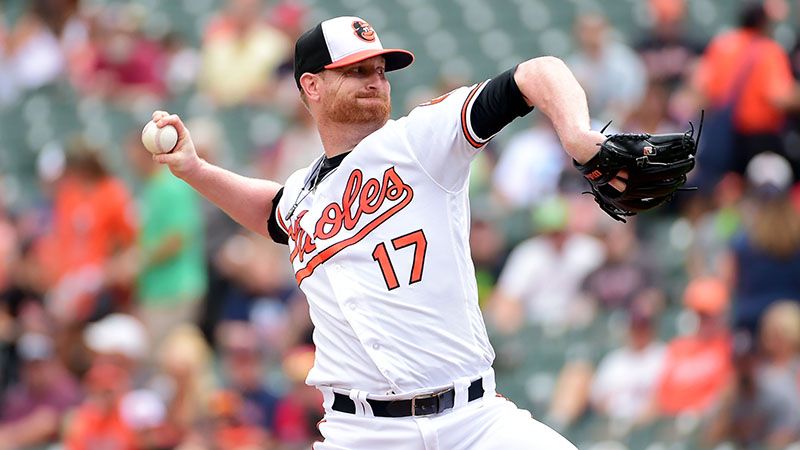 BALTIMORE – The second edition of Highlights Of An Historically Poor Season explores just how impressive Alex Cobb's rebound second-half was.
Hindsight is a wonderful thing and with that, we can all acknowledge the Orioles rushed Alex Cobb's rehab, largely due through desperation given the poor start to the season – keeping in mind the team was already 5-9 and rapidly falling behind the surging Boston Red Sox at that stage.
The biggest free agent signing last offseason, and a late one at that, Cobb was added to a team which believed it had a competitive chance of returning to the playoffs… Quite comical looking back at that now, right? Despite missing most of Spring Training, Cobb was thrown into his first start of the season on 14 April. Dangerously raw like an uncooked chicken, he was duly smashed all around the ballpark by a unrelentingly hungry Red Sox lineup. It was so bad that (to his credit I must add) he felt the need to publicly apologize after the poor first start. Sadly, it was a sign of things to come as he continued to struggle through the first half of the season, reaching the All-Star break with a horrendous 2-12 record and a 6.41 ERA.
The break, however, served him well. He was able to step away, refocus on the task at hand, and push towards compiling a strong second half with the pressure valve all but lifted. That is exactly what he did too, working to a 2.56 ERA through his 10 second half starts (not including his blister-ruined four pitch outing last week against the Yankees). Had he been better supported by an anaemic offense, he would have finished the season with a far better record than he did, at 5-15. A closer look at his first and second half splits show just how much he improved.
First Half / Second Splits
ERA: 6.41 / 2.56
WHIP: 1.58 / 1.16
K/9: 6.1 / 5.9
K/W: 2.52 / 2.17
GO/AO: 1.25 / 1.51
Undoubtedly the best and most experienced arm in the rotation, the Orioles can look forward to Cobb guiding a young staff next season and beyond (if he's not traded). This will help spare the team further embarrassment and ensure his wisdom is passed on to the next generation. While his signing was originally intended to bolster a competitive team, his role has now very clearly changed. Mature, humble, wise, and determined, his new mentoring role will suit him perfectly.