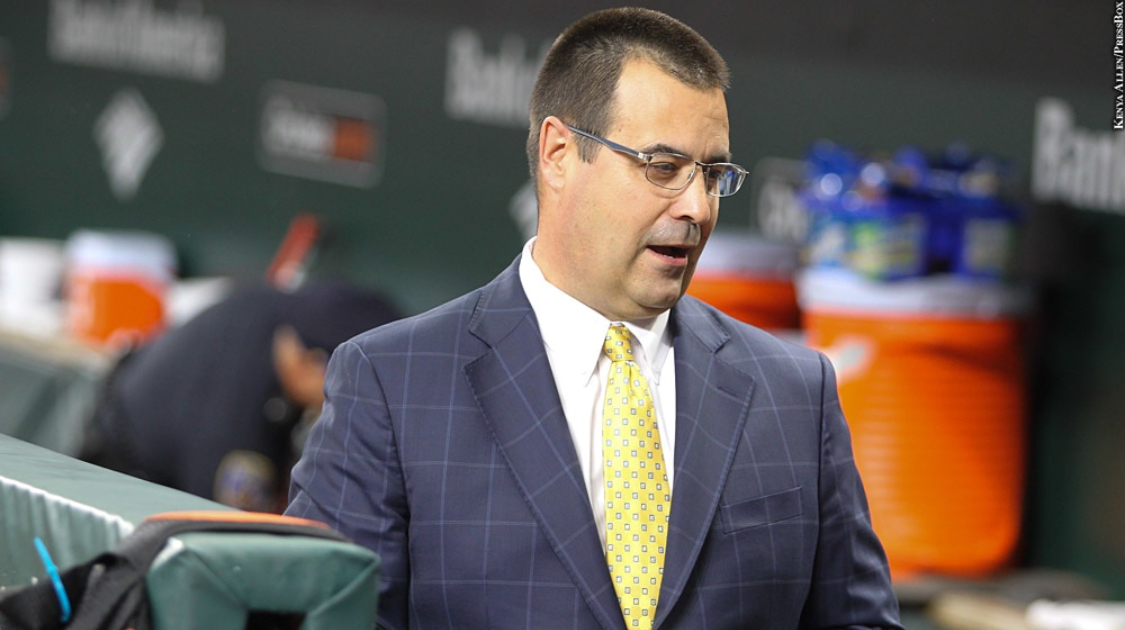 BALTIMORE – It's been a huge 24 hours in Birdland and it appears more entertainment is on its way.
In addition to trading away Manny Machado to the Dodgers yesterday, for a big haul of five prospects, the Orioles, via General Manager Dan Duquette, also made a series of statements which provide a glimmer of hope to a fanbase desperately searching for some.
As reported by MASN's Roch Kubatko, Duquette spent 19 minutes talking to local media, outlining the plan moving forward. It was, finally, a refreshing burst of openness and transparency from an organization which has often, been not.
Duquette noted the Orioles' desire to focus more on international scouting and analytics, increasing the front office staff, and deepening the farm system. Hopefully this means veterans will no longer be brought in for a season with mediocre levels of success. The plan it seems, is preparing for the future. As Kubatko summed up, "The actual plan has been laid out for everyone."
While Duquette's comments will certainly provide a glimmer of hope, the fact remains the Orioles are already well behind their rivals. Most MLB organizations have been capitalizing on an international market full of riches for years. Further, the investment into deeper analytical assessment and boosting front office staff should have occurred years ago. Quite frankly, the Orioles have a lot of ground to make up.
All of these concessions from the Orioles and an apparent willingness to change their stale, old ways are long overdue, however as the saying goes, better late than never, right? Like always with this organization, mere words are never enough. As fans, we've had our hopes and expectations raised countless times before, only to end up bitterly disappointed and frustrated with the lack of execution of a plan. Actions speak louder than words and the months ahead between now and March 2019 will be fascinating to watch. Hopefully, we can see these plans implemented with success instead of being left to wonder what went wrong.