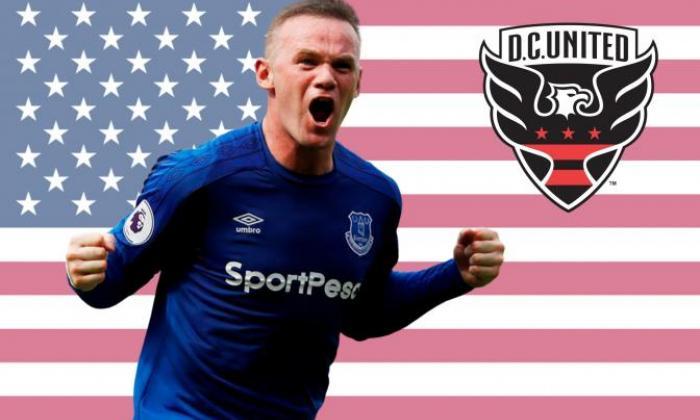 WASHINGTON DC – Increasingly, every MLS season big name European stars coming toward the end of their career decide to call America and MLS home.
The question everyone asks though, is are they coming to get one last big pay check, or will they use their last grasps of talent to improve the League?
When hearing the recent news of Wayne Rooney coming to MLS, I could not help but think that this could be the smartest move DC United have made in the history of the franchise. This move could reap the same rewards as when Robbie Keane signed for the LA Galaxy.
When Robbie Keane signed for LA Galaxy at the age of 31, his best football had been four to five years prior with Tottenham. However, the Galaxy took a chance on the 175cm forward who possessed 126 Premier League goals, over 260 Premier League appearances, and 100 appearances for Ireland. We all know how that turned out, with him forming a formidable partnership with Landon Donovan and David Beckham on the way to success.
Wayne Rooney is the same height as Robbie Keane, standing at 175cm, and is essentially the same age, being just one year older than Keane was. While slowing down in recent years, with a slower-paced game in the US compared to the UK, if he looks after himself there is little doubt he can still play for another four to five years. Like Keane, Rooney's best football was also four to five years ago, however he did still score 10 Premier League goals last season with Everton.
His Premier League and International record speaks for itself – 491 Premier League appearances, 208 goals, 119 International appearances and 53 International goals.  He is the all-time top goal scorer with Manchester United and England. Together with Paul Arriola and Luciano Acosta, the trio could help form a formidable DC United side, just as LA Galaxy did. Obviously, only time will tell.
If Wayne Rooney arrives in DC serious, looking to work hard, and seeking to leave an impressionable mark on MLS, I truly believe this will be the best signing in the history of MLS while also raising DC United back to the top for years to come.