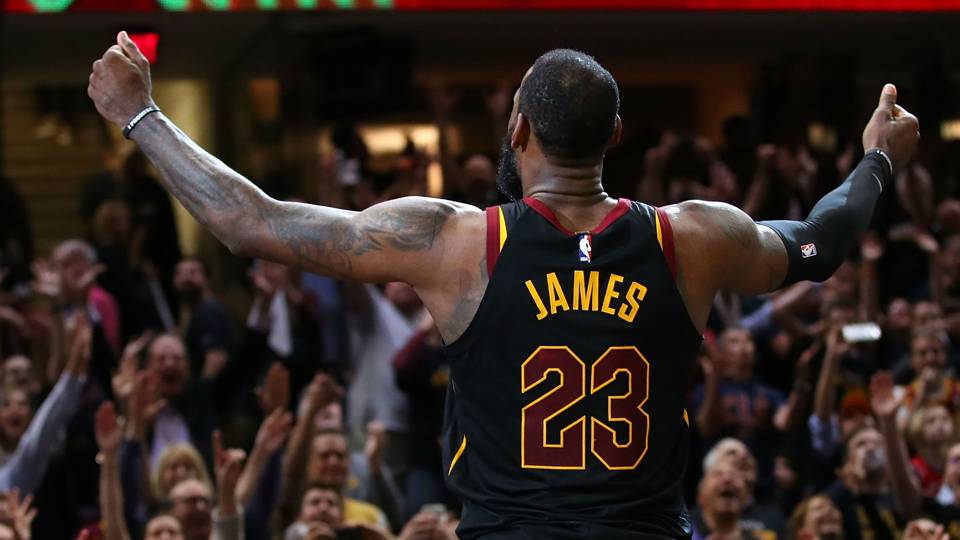 OAKLAND – LeBron James' huge NBA playoffs campaign continues to grow in stature, despite his Cavs falling to the Warriors again on Sunday night.
The game's biggest start added another 29 points, 9 rebounds, and 13 assists, improving on an already mammoth stats sheet. Through 20 games, arguably the greatest player of all-time has tallied some eye-popping numbers, and by the time this finals series has come to an end, his numbers may be unrivaled in NBA playoff history.
With at least two more games to play, and potentially as many as five, James is on the verge of becoming the first player in history to notch a 700-200-200 campaign, as well as being just the fifth man ever to notch 700 points. Should the series go at least five games, he'll be nudging 800 points total – a figure never before seen.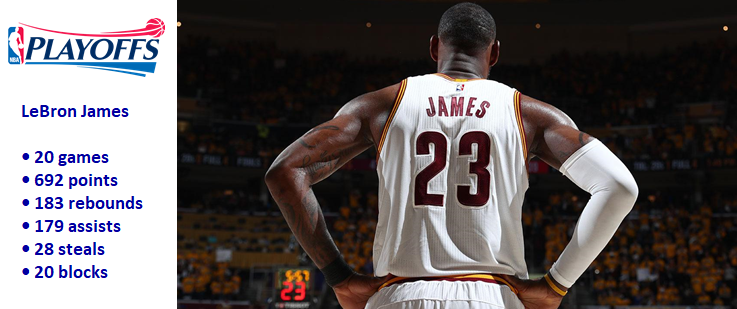 Looking back through some of the biggest individual playoff campaigns in recent history, a handful of familiar and expected names appear, including Michael Jordan, Hakeem Olajuwon, Allen Iverson, Shaquille O'Neal and Kobe Bryant. James' 2011-12 campaign with the Miami Heat also makes this illustrious list.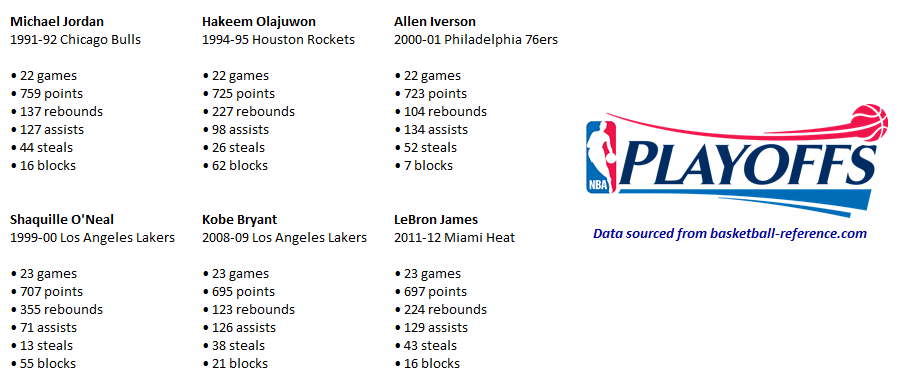 While his critics will claim that James' historic 2017-18 campaign will not be considered in the upper echelon of individual performances if he is unable to propel his team to championship success, statistically speaking, his efforts cannot be ignored. They are, without a shadow of a doubt, as good as any before and had it not been for his Herculean efforts, the Cavaliers simply would not have progressed this far.