Braden Holtby Seals Capitals First Win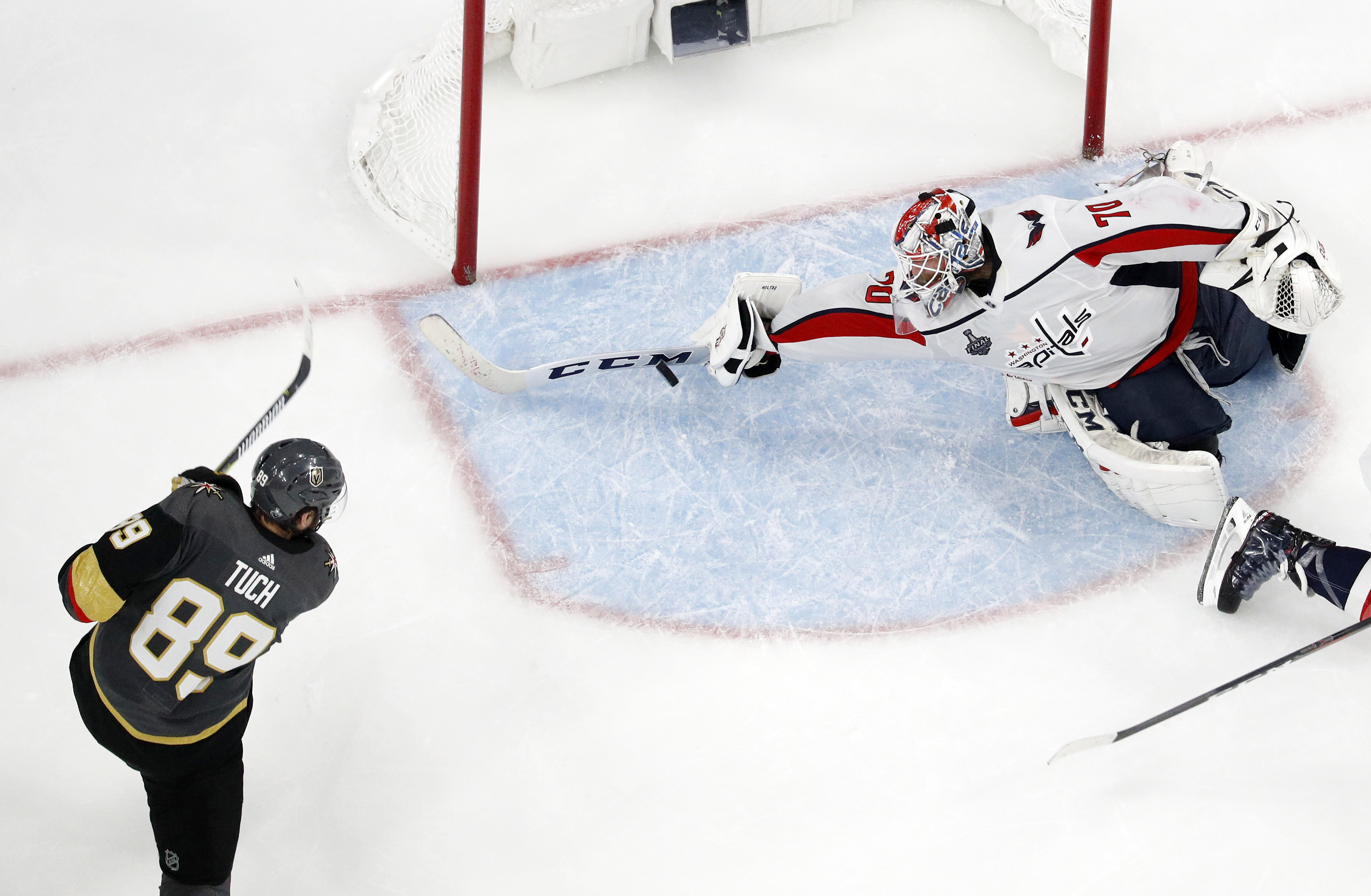 LAS VEGAS – In incredible scenes late in Game 2, the Washington Capitals held off a fast finishing Las Vegas Golden Knights team to tie the series.
Lars Eller turned in one of the most important performances of his career, however it was Braden Holtby's late heroics which helped the Washington Capitals to their first win in a Stanley Cup Final, as they tied the best-of-seven series with the Vegas Golden Knights 1-1. Eller, whose form this playoff campaign has varied from villain to hero, collected a goal and two assists as the Capitals held off a fast-finishing Golden Knights outfit to win a nail-biter, 3-2. Alex Ovechkin chipped in with his 10th goal of the playoffs and Brooks Orpik had the all-important third goal, his first of the campaign.
The night however belonged to Braden Holtby, who turned away 37 of 39 shots coming his way to collect his 13th win of the playoffs. His numbers through 20 appearances are quite staggering and if the Capitals can find a way to win three more games, he is surely a strong favorite for the Conn Smythe Trophy.
Braden Holtby – 2017-18 Playoffs
20 Games (19 Starts)
13-7 Record
512 Saves
2.19 Goals Against Average
.921 Save %
2 Shoutouts
1,206 Minutes
Statistics aside, his goaltending brilliance has been on display all throughout the Capitals' charge to the Stanley Cup Final, often making the seemingly impossible, possible, and keeping this gutsy, never-say-die team in contests. His back-to-back shutouts in Game 6 and 7 of the Eastern Conference Finals, when the Capitals were facing elimination both times, showed his knack of rising to the big occasion, while his efforts last night again proved why he is one of the best in the business. Most notably, this ridiculous lunging stick save with just 1:59 remaining in the third period to help protect the Capitals' 3-2 lead was nothing short of sensational, and given the situation, with so much at stake, it will probably go down as the save of the season…
The win marked the first time in four attempts the Capitals have beaten the Golden Knights and heading back to DC, they now have home ice advantage with five games remaining. While they've performed well on the road (8-2) this entire playoff campaign, their form at home (4-5) has been far less impressive. With levels of self-belief higher than ever before, a steely determination to make this year count, and Holtby in exceptional form between the pipes, expect the team to come out jumping as they seek to establish a series lead.