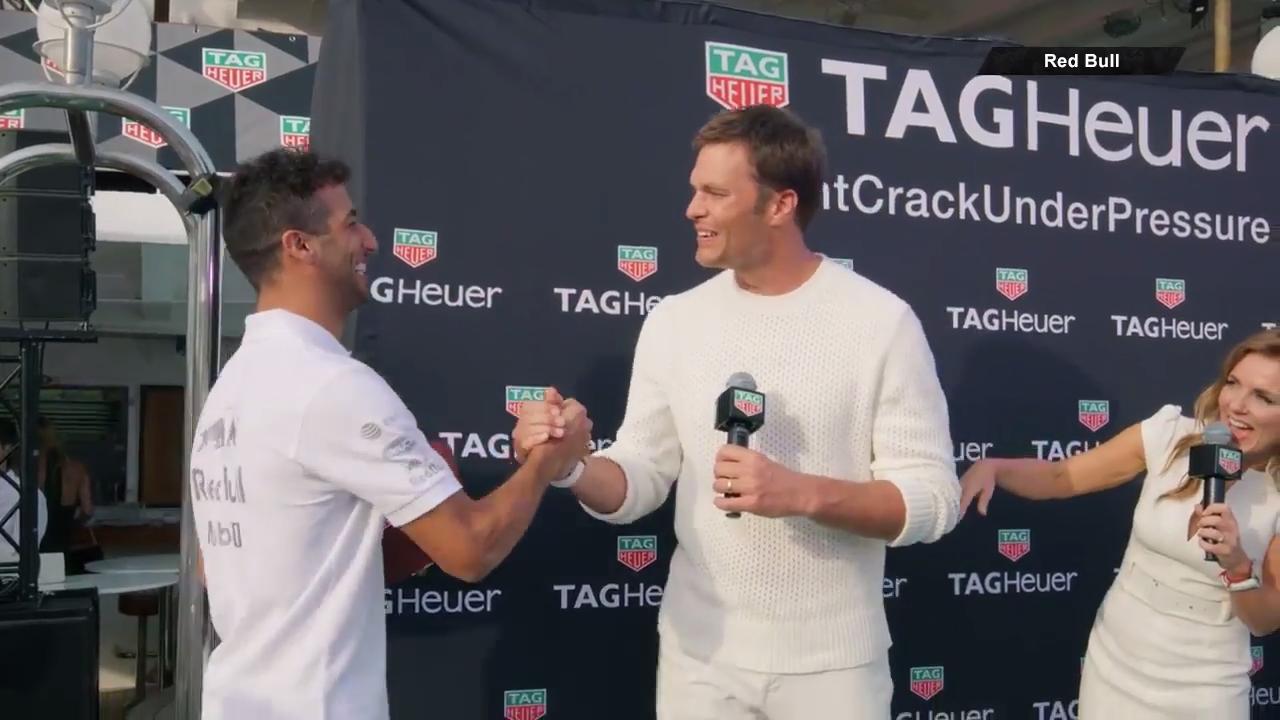 MONTE CARLO – The star of Daniel Ricciardo continues to rise following a truly dominant display at the Monaco Grand Prix this past weekend.
The 28-year-old topped every practice and qualifying session in Monte Carlo, before overcoming degrading tyres and car troubles – where he was without 25% power for 50 of the 78 laps – to notch his second win of the season and seventh of his blossoming career. The win was against the odds and mightily impressive, as he held off a ferocious challenge from four-time world champion Sebastian Vettel.
Speaking on Ricciardo's continued success, Sky F1 pundit Martin Brundle suggested it's time he was considered in the upper echelon of F1 drives, alongside rivals Vettel and Lewis Hamilton.
"He's certainly of that ilk now, and you've got to include him in those conversations when you're talking about who's the best driver on the grid. He's the best overtaker on the grid, bar none, and by some margin I would say. He's delivering the pace and he probably hasn't had as many pole positions as he would have liked and deserved, but he's never had a dominant car in qualifying. He stays out of trouble in the race, and he's the real deal."
Increasing success on the track, coupled with an infectious personality and a willingness to engage with media and fans alike, has seen the smiling Australian become one of the sport's most recognizable figures, leading to a growing number of sponsorship and promotional opportunities. The most recent of which is a new TAG Heuer commercial where Ricciardo teamed up with New England Patriots legend Tom Brady to wow onlookers on Monte Carlo Harbour, as the duo combined elements of both American and Australian football.
Ricciardo's value both on and off the track is as high as it's ever been, and with his Red Bull Racing contract up for renewal at season's end, a move to either Ferrari or Mercedes is highly speculated. In 2018, Ricciardo will earn $US 16 million, which is less than half of what teammate Max Verstappen will receive – an estimated $US 35 million. The 20-year-old Dutchman committed to Red Bull at the end of last season and team management has previously indicated he'll be their number one man going forward. Ricciardo's hot form though, coupled with Verstappen's ongoing struggles – largely resulting from driver error – has surely altered this landscape. Currently, Ricciardo is third place in the standings with 72 points, well ahead of Verstappen in sixth on 35.
Staying at Red Bull beyond this season, Ricciardo would – quite rightly – be demanding a significant pay rise to something at least level or greater than what his younger teammate is receiving. This is likely to divide opinion and create some heated discussions among Red Bull's brains-trust, and it may result in him exploring greener pastures. Should that occur, and if Mercedes were keen to move on from number two Valtteri Bottas, or Ferrari likewise with Kimi Raikkonen, then a change may well be on the cards.
For now though, Ricciardo is full of confidence and focused on the remaining 15 races of the season. He's narrowed the gap to Hamilton to 38 points and with a strong showing at next month's Canadian Grand Prix, he may find himself within striking distance when the seven-race European leg of the season arrives.