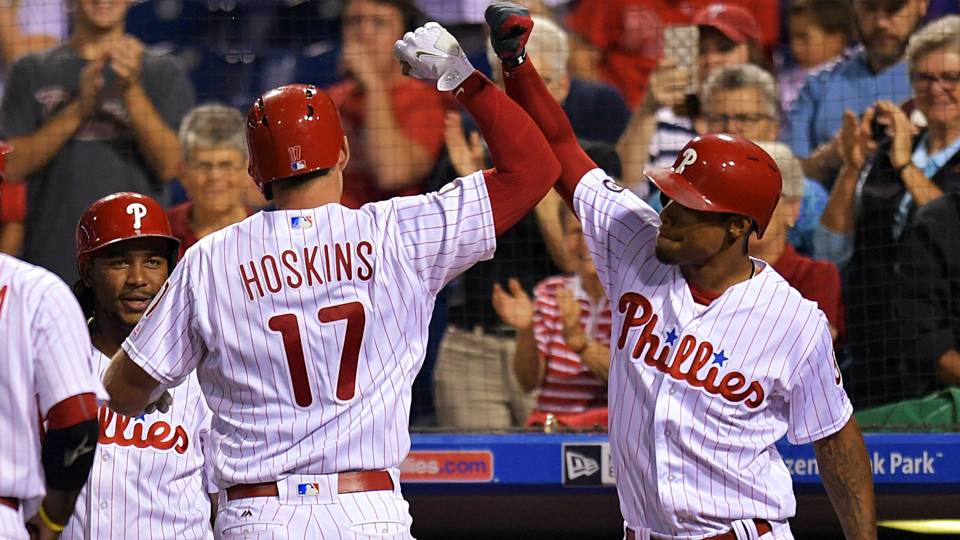 Extreme weather, new rules dividing opinion, exciting new talent bursting onto the scene – it's sure been a fascinating first month of the 2018 MLB season hasn't it? For many of the 30 teams, the first month of the season has been absolutely chaotic and there's been no shortage of story lines to capture the attention of baseball fans all around the world.
Here's 25 things I've learned/confirmed throughout the first month of the season…
Strikeouts are, yet again, more popular than ever before (one pace for 43,026 – almost 3,000 up on 2017).
Bryce Harper, Mike Trout, and Manny Machado are still the best three young talents in baseball.
The National League East is one of baseball's most exciting divisions (four genuine contenders).
Free baseball games are worth exploring. Not always, obviously, however during April it's worthwhile, as seen in Oakland.
The Red Sox and Yankees are primed for an old-fashioned showdown in the American League East.
The Atlanta Braves are one of MLB's most exciting young teams (Ozzie Albies, Ronald Acuna, Dansby Swanson, etc.)
The Orioles are an organization in free fall and the front office appears to have no plan.
Extra-innings baseball is perfectly fine just how it is. It's exciting and doesn't need to be changed (like MiLB).
Where's the long ball gone? Sure, it's cold, yet we're on pace for almost 20% less than last year (5,272 v 6,105).
Shohei Ohtani looks sensational against mediocre teams, yet is far from convincing against the best (yes, I know it's early).
Didi Gregorius is ready to establish himself as one of the stars of the game – on pace for 196 hits and 61 home runs.
Manny Machado will not be an Oriole when July arrives… unless the unpredictable Orioles front office cocks it up somehow.
Giancarlo Stanton won't pass 40 home runs, even if he doesn't get injured (currently on pace for 34).
Odubel Herrera, Rhys Hoskins, Cesar Hernandez, Jake Arrieta, Nick Pivetta, Aaron Nola… Yeah, the Phillies are playoff material.
The Royals' rebuild is going to be incredibly painful for a while – they'll lose 100 games this season.
Chris Davis' $161M contract will hurt the Orioles – the big guy is struggling again, slashing just .174/.268/.267 through 86 at bats.
The Reds are the worst team in baseball and the fans don't want to go watch.
Johnny Cueto is an early favorite to win the National League Cy Young Award – the 32-year-old has allowed one run in 26 innings.
Never bet your house on history – ask Sean Manaea who turned around a 13.50 career ERA against the Red Sox and no-hit them.
The Diamonbacks' success in 2017 wasn't a fluke – Corbin and Koch have been great, and wait until Greinke finds some form.
The aging process doesn't affect champions – Justin Verlander, Albert Pujols, Bartolo Colon, Adrian Beltre, Curtis Granderson, etc.
The Yankees line up is – by far – the most powerful in baseball. Judge, Gregorius, Sanchez, Stanton, etc. On pace for 263 home runs.
The Astros' rotation is out of this world good. Through 26 games the rotation is 13-5 with a 2.31 ERA. We're talking historically good.
The Royals' bullpen is set to post some historically poor numbers – they're every bit as bad as their 1-6 record and 6.81 ERA.
The Orioles will record their lowest season attendance in the history of Camden Yards (opened in 1992).