Afghanistan's Meteoric Rise Exhibited Through Nabi & Khan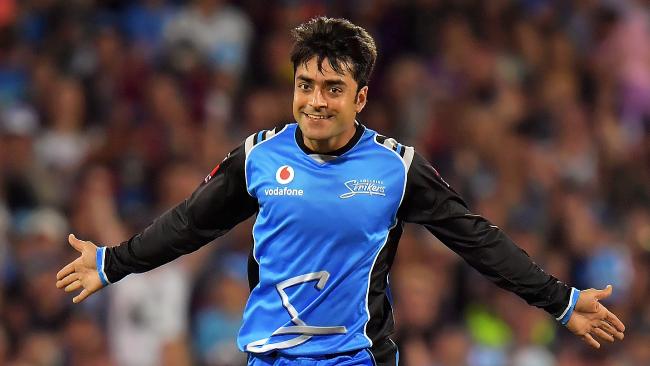 As a memorable summer of cricket nears its end in the southern hemisphere, fans will undoubtedly look back at the 2017/18 season and remember the pummeling Australia handed England in one of the most one-sided Ashes contests in decades. 
While Steve Smith's heroics and a 4-0 scoreline are certainly reasons for Australians to look back fondly, there's been another story continuing to develop on the domestic scene which has been just as special, for entirely different reasons.
For the first time in the Big Bash League's (BBL) history, two Afghans at opposite ends of their careers have featured, with Rashid Khan (Adelaide Strikers) and Mohammad Nabi (Melbourne Renegades) making the 10,000 kilometer trip down under to show our cricket-loving nation just how much talent exists in the tiny Asian country.
In addition to being largely unknown on the international scene, the duo's rise and impressive string of performances have mirrored that of their nation's success in recent years – a nation which has had to overcome far more obstacles than any other playing international cricket.
Khan, a 19-year-old leg-spinning all-rounder who has lived 16 of his 19 years on Earth in a country ravaged by war, the joy he takes from simply playing the sport he loves is always on display, with a beaming smile and an infectious laugh which has seen him become adored by his teammates and fans alike. For a young man who saw his country invaded and blasted by gunfire just days after his third birthday in October 2001, playing cricket has not always been a passion he could enjoy – and even when he was able to, finding a cricket field or proper equipment was often impossible. Instead, like many other young cricket-loving Afghans, suburban streets and buildings, often ruined by the horrors of war, would need to suffice.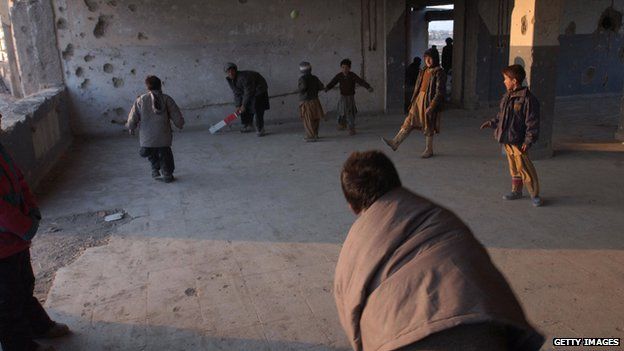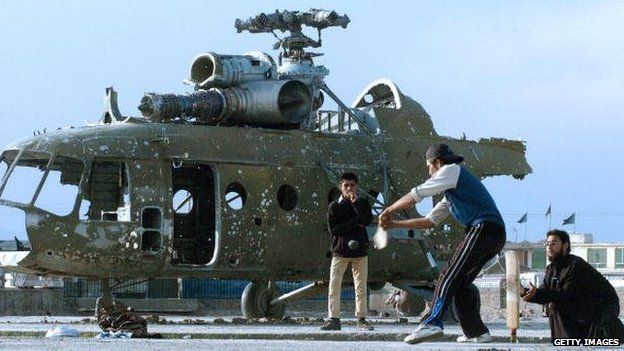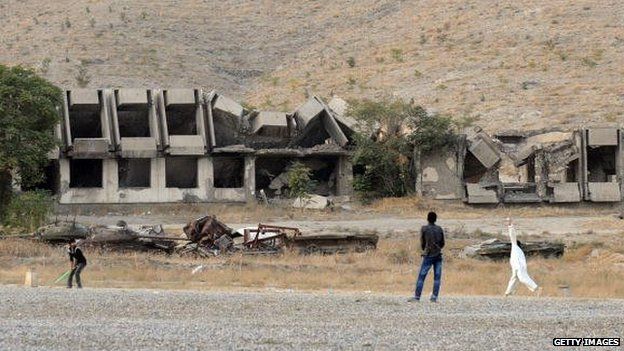 Hailing from eastern Afghanistan, as the war settled throughout his teenage years, Khan began http://www.viagrabelgiquefr.com/ experiencing considerable success at a domestic level in Afghanistan and shortly after his 17th birthday made his ODI debut against Zimbabwe. It was here that the Afghan team beat the more fancied Zimbabweans with Khan making eight not out and taking 1/30 off 10 economical overs. Full of talent and possessing the passion to match, his rise in the two years since has been truly phenomenal and he currently finds himself the third ranked T20I bowler in the world behind Ish Sodhi (New Zealand) and Imad Wasim (Pakistan).
His journey since those early days has seen him secure lucrative contracts with teams in both the Caribbean Premier League and Indian Premier League – among others – and his latest challenge has been his continuing Australian crusade where he's collected 14 wickets (at 14.38) and made 31 runs (at 15.50) in nine matches. These figures, as impressive as they are, are actually bettered by his stunning record in 59 international matches where he has taken 112 wickets (at 14.44) and made 594 runs (at 22.00). His future is brighter than any other young cricketer in world cricket.
Nabi's story is vastly different to that of Khan's, however they share the commonalities of team success with Afghanistan and a rapid rise up the ICC's player ranking tables. A 33-year-old off-spinning all-rounder, Nabi hails from a wealthy family in north-eastern Afghanistan, who fled to Pakistan during the Soviet War when he was just a young child. After taking up cricket as a 10-year-old living in Peshawar, he quickly became obsessed and spent endless sessions practicing on the streets and at home with a tennis ball. After multiple attempts, he managed to secure a training opportunity at Arshad Khan's Academy and played his first competitive match in 2003, aged 18. Since, he has been a mainstay of the national team, enjoying the success which saw them progress from Division 5 of the World Cricket League to now, a Test-playing nation which is set to play its first such match later this year. Speaking of the national team's continued success this decade, Nabi noted;
"It's been quite a good journey, the last six or seven years, starting from the 2010 Inter-continental Cup games. We played our first game against Zimbabwe A and we enjoyed that. It's quite good memories over the years, quite good wins as well."
Throughout his career with the national team, within includes 144 international matches, Nabi has taken 149 wickets (at 29.35) and made 2,848 runs (at 24.77). His impressive returns have seen him move into the number three spot as the world's third best T20I all-rounder behind Shakib Al Hasan (Bangladesh) and Glenn Maxwell (Australia). His efforts across seven BBL matches this summer have been just as impressive, taking eight wickets (at 18.63) while also chipping in with 88 runs (at 29.33), including a blistering 52 off just 30 balls against cross-town rival the Melbourne Stars. His contributions have helped keep the Renegades in contention as they push for a finals berth.
The success of both Khan and Nabi in this season's BBL has been, for mine, one of the highlights of the summer, and with Afghanistan set to embark on Test Match cricket and more ODI and T20I fixtures throughout 2018, we can expect to see more talented players appearing from this tiny, yet determined, Asian nation.